Football is back. Fantasy Football is back. Big milestones for StatMuse MLB and The Muse Network. Plus much more.
Let's kick it off.
Get The Muse Letter delivered straight to your inbox
---
STATMUSE NFL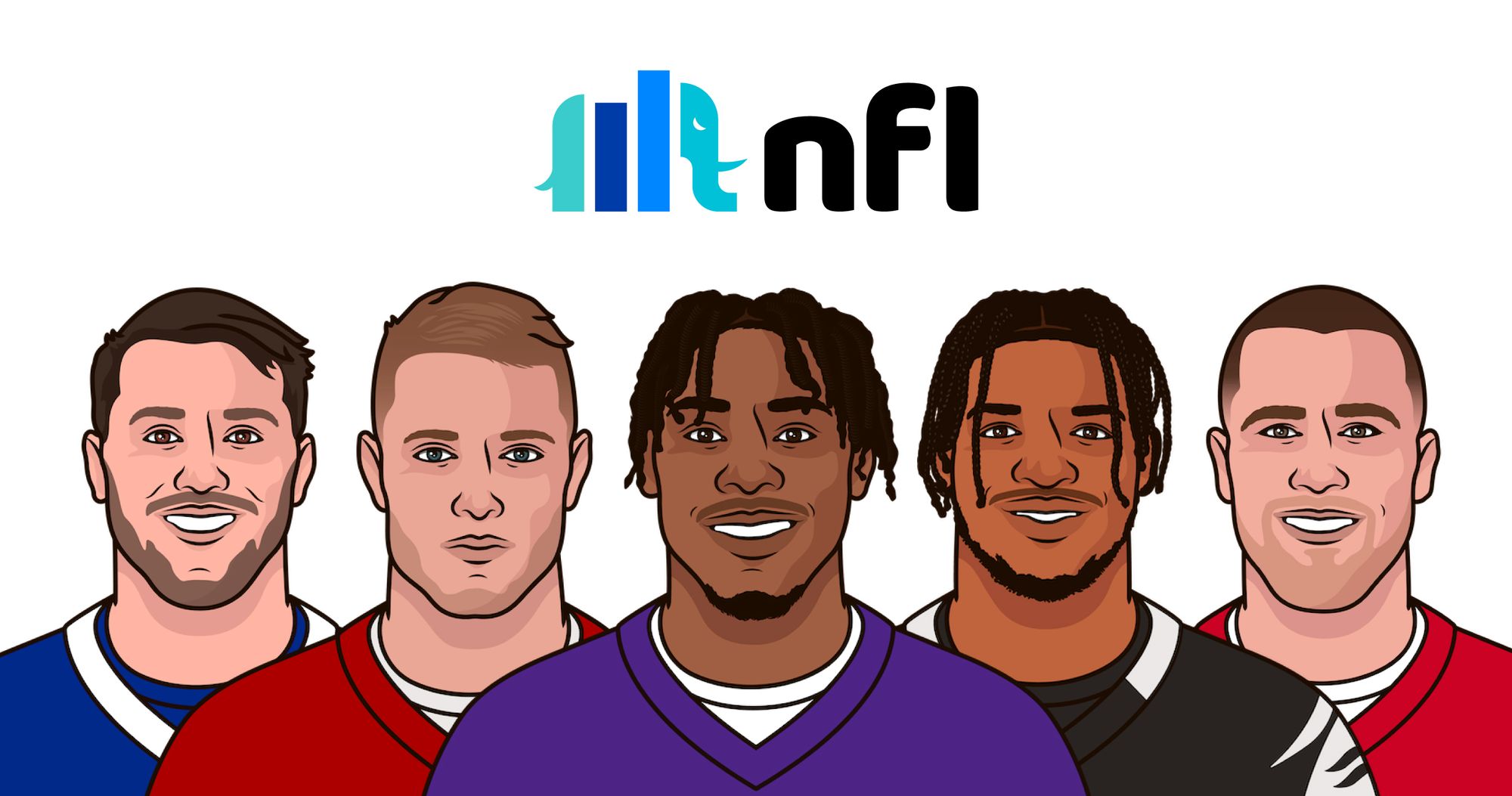 Dominate your fantasy football league with these 25 StatMuse searches. Get instant answers to trillions of fantasy football questions, from rankings and projections to player comparisons and stats.
Follow the official StatMuse NFL Twitter account.
---
MUSE MILESTONES
August marked the first time in company history where we averaged over 100,000 MLB searches a day in any 30-day span.
There are now 17 Muse accounts with 10,000+ followers — big ups to them. In total, there are 350+ Muse accounts with 700K+ combined followers and counting. See them all here to follow your favorite teams and players.
Fav Muse Family follows for this month: @BrewersMuse, @ChargersMuse and @Wemby_Muse.
---
HIGHLIGHTS FROM THE MUSE NETWORK
Speedy Shrug
🤷🏻‍♂️ https://t.co/1htppsbaOX

— Speedy Claxton (@speeddeamon) August 16, 2023
HoopMuse x Kings
Fox was truly on another level last season 🦊🔥 pic.twitter.com/kRKQzQqvou

— Sacramento Kings (@SacramentoKings) August 11, 2023
The 17th Muse Account with 10K+ Followers
10K followers 🥳 pic.twitter.com/QoS947kZ4r

— BullsMuse (@BullsMuse_) August 23, 2023
StatMuse Shoutouts
You gotta see it to believe it 🤫: https://t.co/RUtcyESlIs pic.twitter.com/c6AiUW1Z43

— Atlanta Hawks (@ATLHawks) August 19, 2023
---
TRENDING SEARCHES
See what StatMusers around the world are asking:
Top Searches
Global Sports Searches
Global Money Searches
Search stocks, FX, Bitcoin and more on statmuse.com/money
---
STATMUSE TOP FIVE
5. Tension in Philly
James Harden in 10 seasons playing for Daryl Morey:

— 29/6/8
— 9x All-Star
— 7x All-NBA
— MVP
— 3x Scoring Leader
— 2x Assists Leader
— 55 playoff wins

Match made in heaven. pic.twitter.com/df3Yt0sJKp

— StatMuse (@statmuse) August 14, 2023
4. Edmonton Elites
Most points in a season over the last 20 years:

153 — Connor McDavid
128 — Leon Draisaitl

Both happened this season… and they're on the same team. pic.twitter.com/AP6mV4oqkQ

— StatMuse (@statmuse) August 11, 2023
3. 🐆🐧
Dolphins WR duo last season:

Tyreek — Waddle —
119 REC 75 REC
1,710 YDS 1,365 YDS
9 TD 8 TD

Both were top 10 in fantasy points among wide receivers. pic.twitter.com/Oki9L2MK9g

— StatMuse (@statmuse) August 4, 2023
2. Underdogs
Team payroll this season:

$343.8M $93.8M

The Nationals have the better record. pic.twitter.com/1ajinicEaz

— StatMuse MLB (@statmusemlb) August 13, 2023
1. He Can Do Everything
Patrick Mahomes led all QBs last season in:

— Passing yards (5,250)
— Receiving yards (6)

Dual threat. pic.twitter.com/dwclHF2lIV

— StatMuse NFL (@statmusenfl) August 16, 2023
---
FUN FACT
Fun Fact: Russell Westbrook has more triple-doubles than the

76ers
Nuggets
Warriors
Nets
Rockets
Wizards
Mavericks
Knicks
Suns
Bulls
Cavaliers
Bucks
Pistons
Trail Blazers
Spurs
Pacers
Hawks
Clippers
Heat
Pelicans
Timberwolves
Hornets
Raptors
Magic
Grizzlies
Jazz

have in… pic.twitter.com/gihfUX4flL

— StatMuse (@statmuse) August 17, 2023
---
JOIN THE NETWORK
Are you a world-class engineer or creative interested in joining the team at StatMuse? We're hiring. Send your project links or profiles to jobs@statmuse.com
Looking to contribute to The Muse Network? DM us @StatMuse or email us at themuse@statmuse.com
Interested in beta testing our next gen AI creative tools and new domains? Email us at alpha@statmuse.com
---
STATMUSE+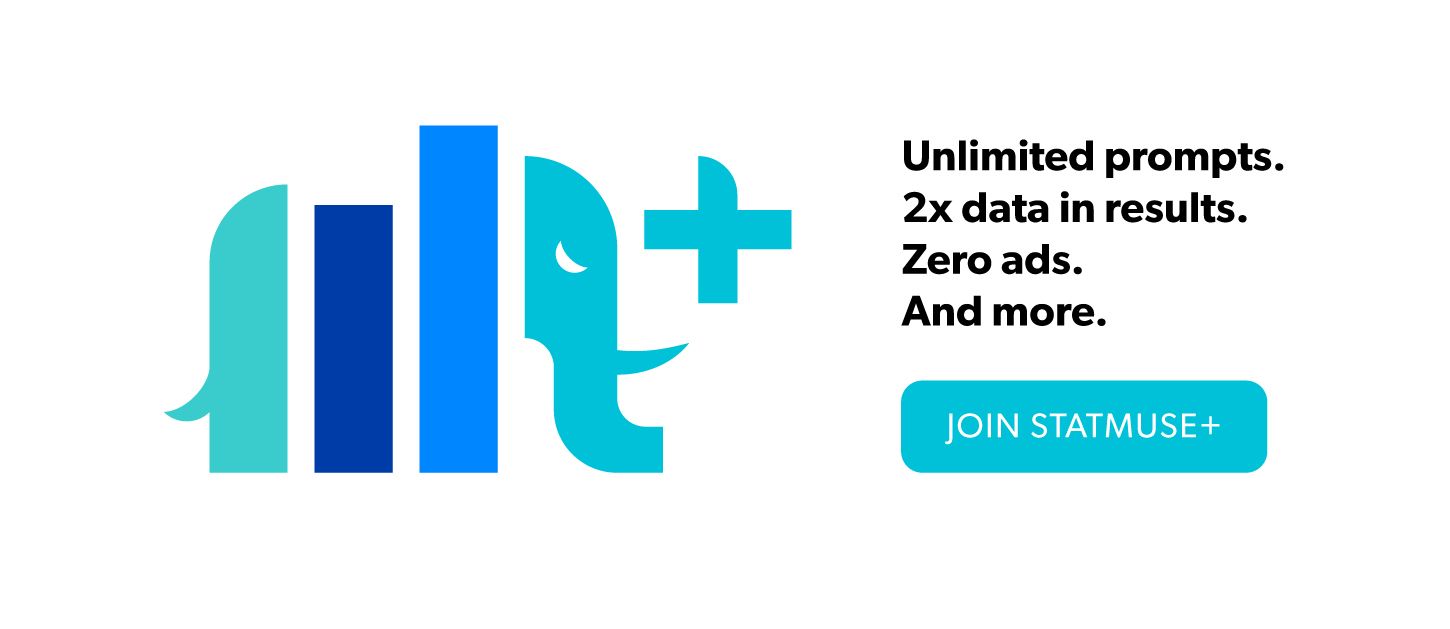 ---
SHARE THE GOODS
Share The Muse Letter with someone you know. Get good karma.
Did someone share this with you? Sign up for The Muse Letter here.