We recently announced the release of Historical Odds for both NFL and NBA searches. And now we're announcing that MLB Historical Odds search is live on statmuse.com.
You can search run lines, over/unders, team performance as favorites/underdogs, performance against the spread and many others all the way back to the 2016 baseball season.
Check out the examples below highlighting some World Series and Braves historical odds searches to celebrate with the newest World Series champs. Search StatMuse odds, save time.
World Series Questions
Braves record on the road as underdogs in the playoffs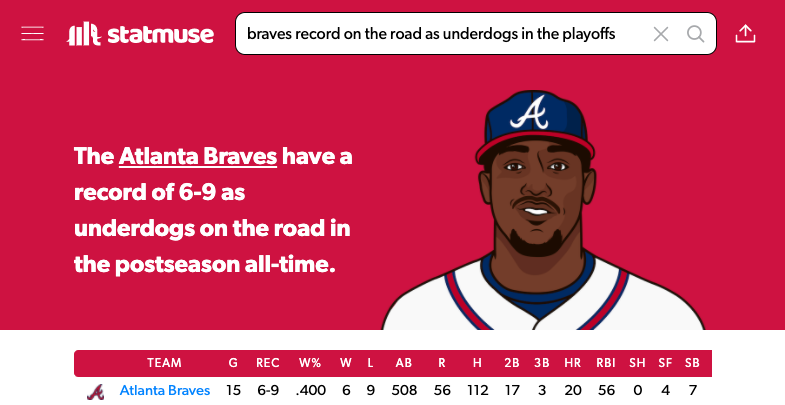 What's the Astros record against the run line in the playoffs this year?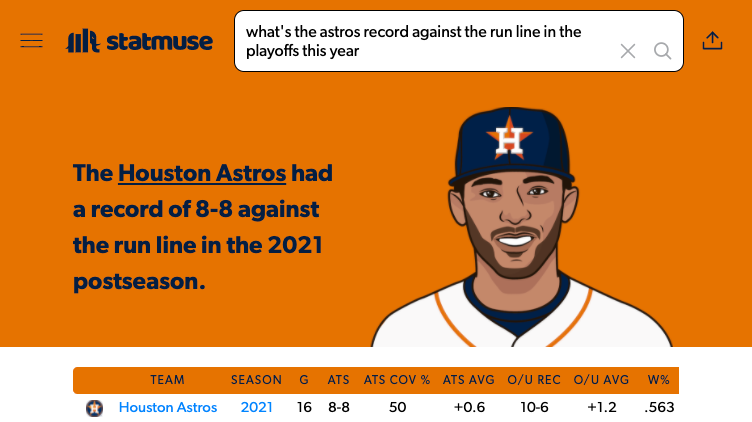 Braves odds in the World Series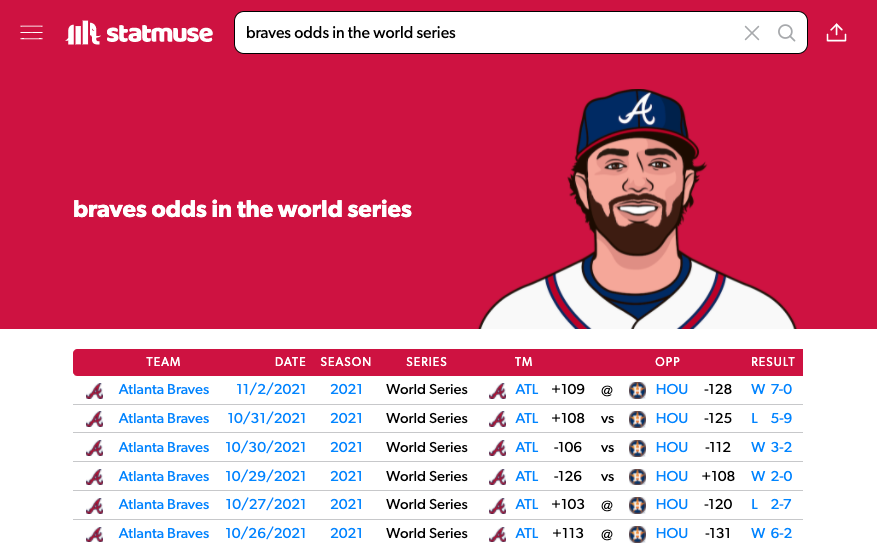 What is the Astros record as home favorites on Tuesdays?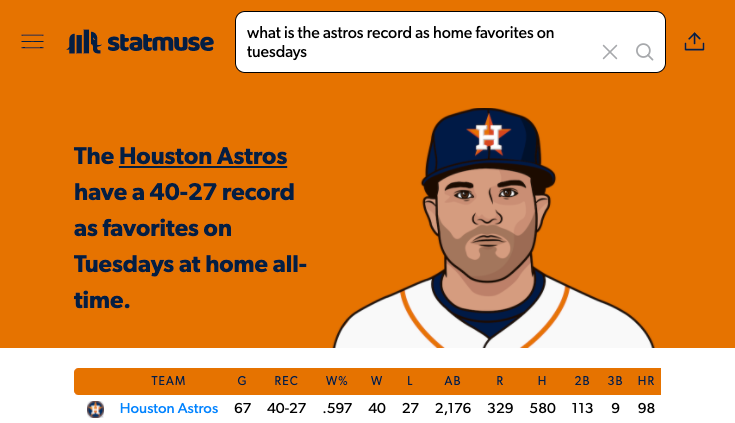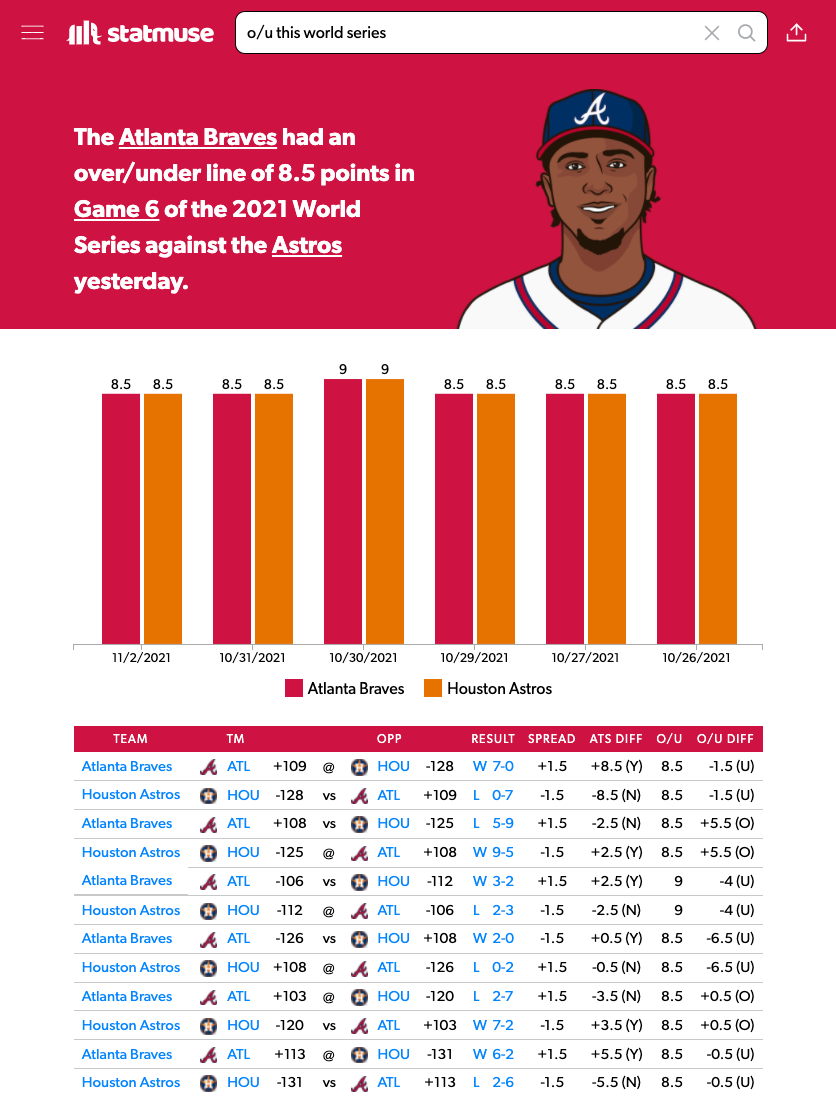 Which team is worse against the run line, Astros or Braves?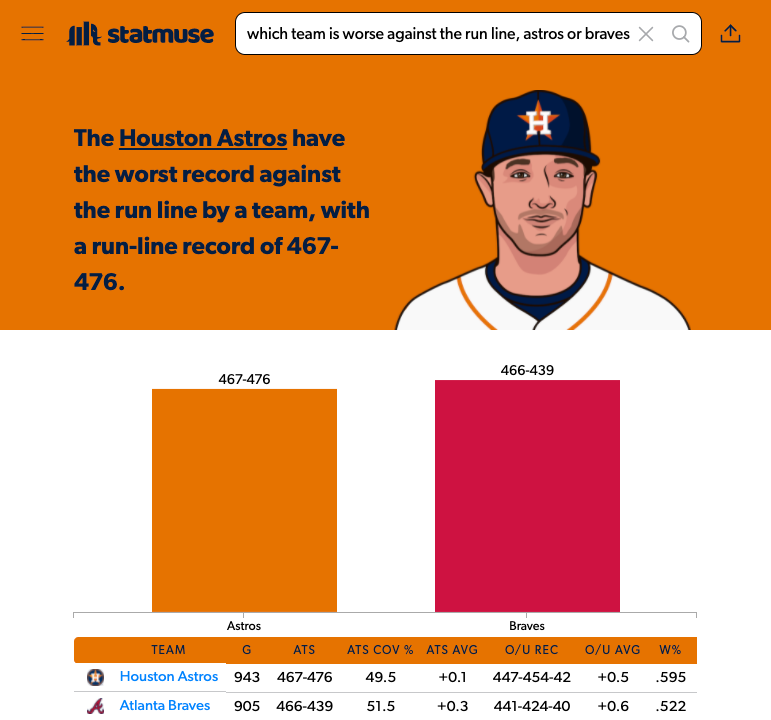 When was the last time an underdog won Game 6 of the World Series?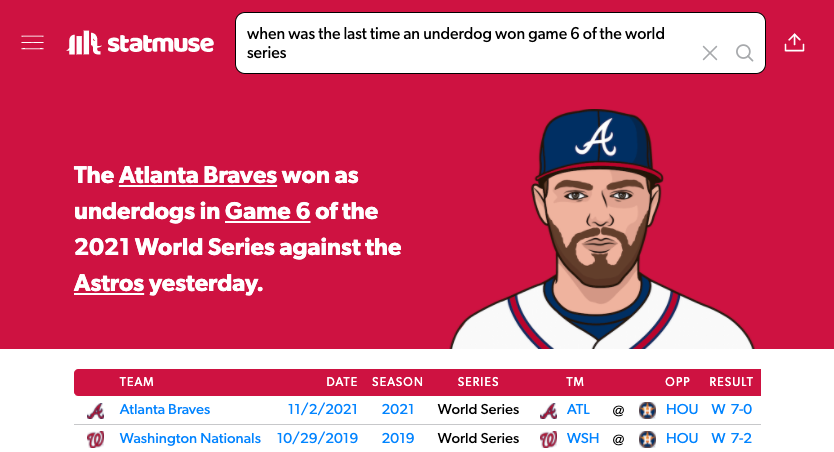 More Examples
•  Best record against the run line in 2021
•  Which team has the most wins as a home favorite this season?
•  Cardinals games when run line > 1.1
•  Which team has the best record as underdogs in the last 5 seasons?
•  Los Angeles Dodgers odds in 2020 World Series
•  What's the Yankees all time record as favorites against the Red Sox?
•  Lowest run line in a win since 2016
•  In the last 2 seasons, which team has the best O/U average?
•  Which day of the week do the Athletics perform the best against the spread?