Today we're announcing NFL historical odds searches on statmuse.com, one of the most requested features by football fans.
With the NFL season now underway, StatMuse will help you save time and make money with over 40 years of data about NFL consensus spreads, over/under totals and moneylines.
StatMuse is now the best search experience for general sports questions, fantasy football prep and sports betting.
Below are some examples of odds searches you can ask today on statmuse.com.
General Questions
Who had the best record ATS last season?
Worst record by a favored team since 2018, min 20 games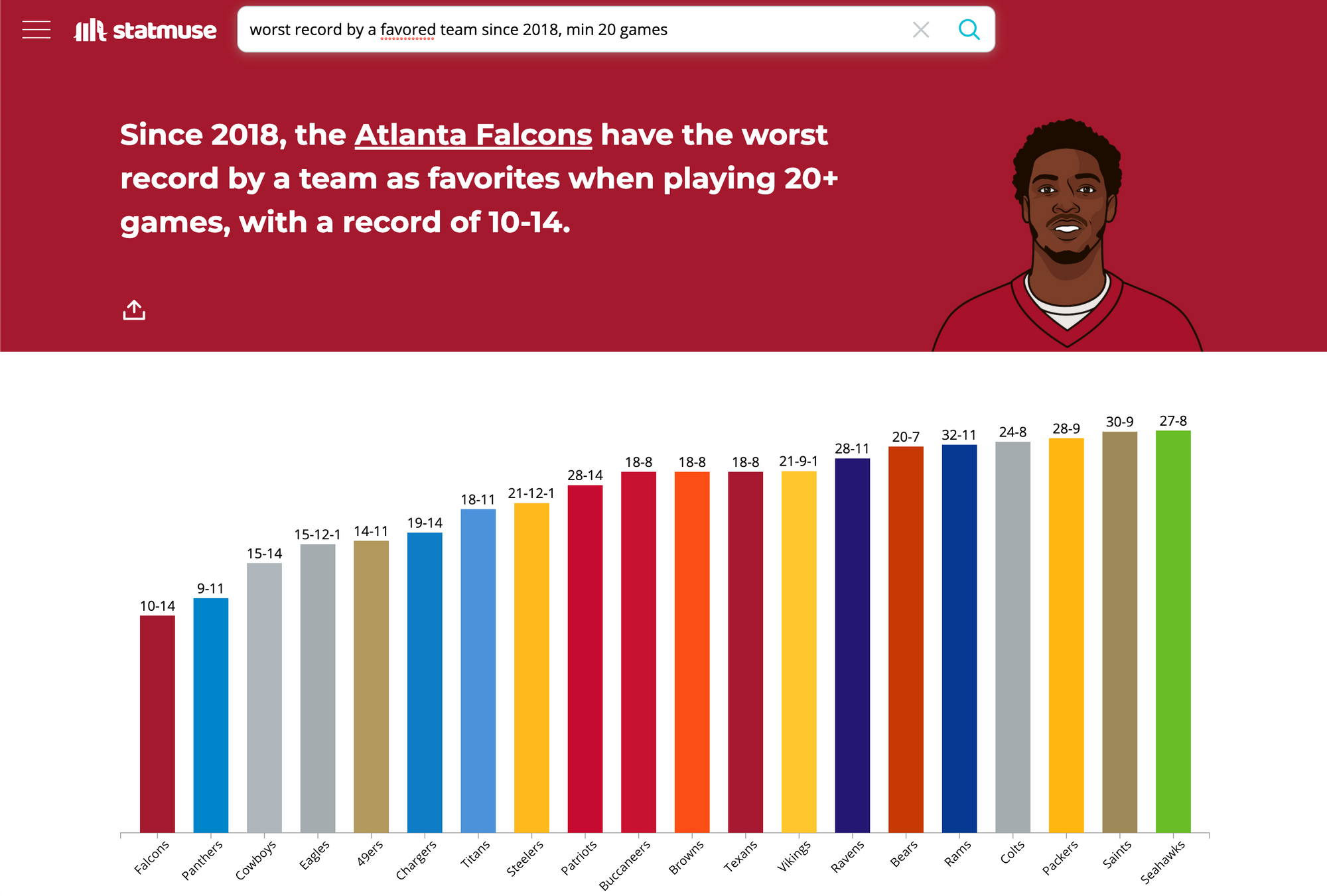 Specific Teams and Matchups
49ers record as an underdog last season
Eagles ATS record vs Giants since 2017
Current Odds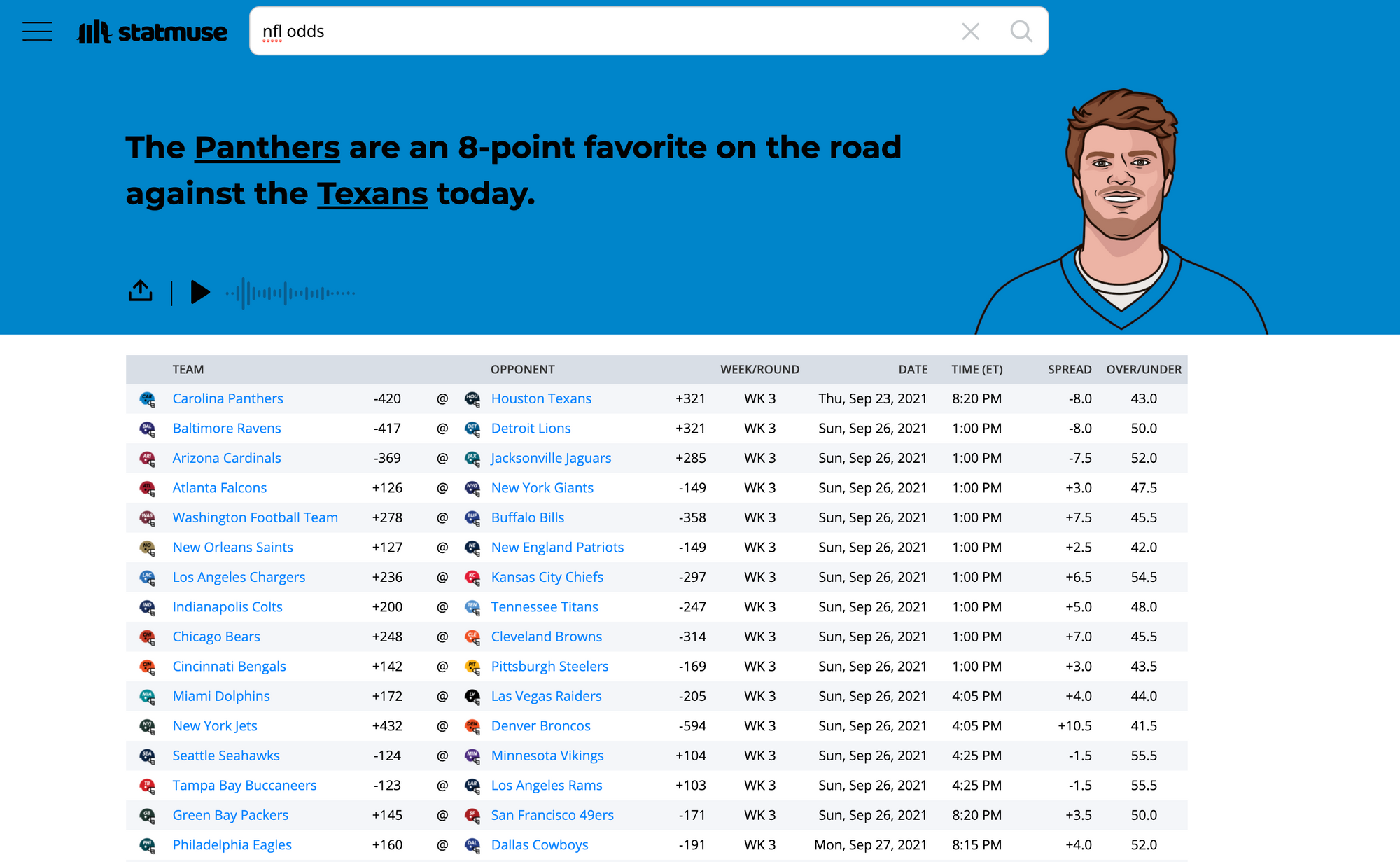 More Examples
Most fantasy points by a team defense 2020
Patrick Mahomes fantasy points, by game, against the NFC
Which teams had the best o/u differential last season, by game
Best fantasy performance in a game by a rookie qb, all-time
Highest single game ATS differential last season
Most fantasy points against the Rams in a game, last 5 years
Bills moneyline vs outcome, last 2 years
Bears ATS differential when favored last season, by game
Which receiver had the most fantasy points last week?
Moneyline and outcome last time Dallas played Philly
Alvin Kamara fantasy points by game, last 2 seasons
Raiders o/u differential last 5 games, by game
Packers record ATS when underdogs, last 3 seasons
Coming Soon
We have lots of new features in the pipeline coming soon, like odds futures and expanded fantasy data.