Nuggets and Golden Knights first ever championships. More StatMuse searches halfway through this year than the previous two combined. The Muse Network is officially bigger than The Athletic regional accounts combined.
Oh, and a Muse wedding.
Lots to celebrate. Let's dive in.
Get The Muse Letter delivered straight to your inbox
---
MUSE MILESTONES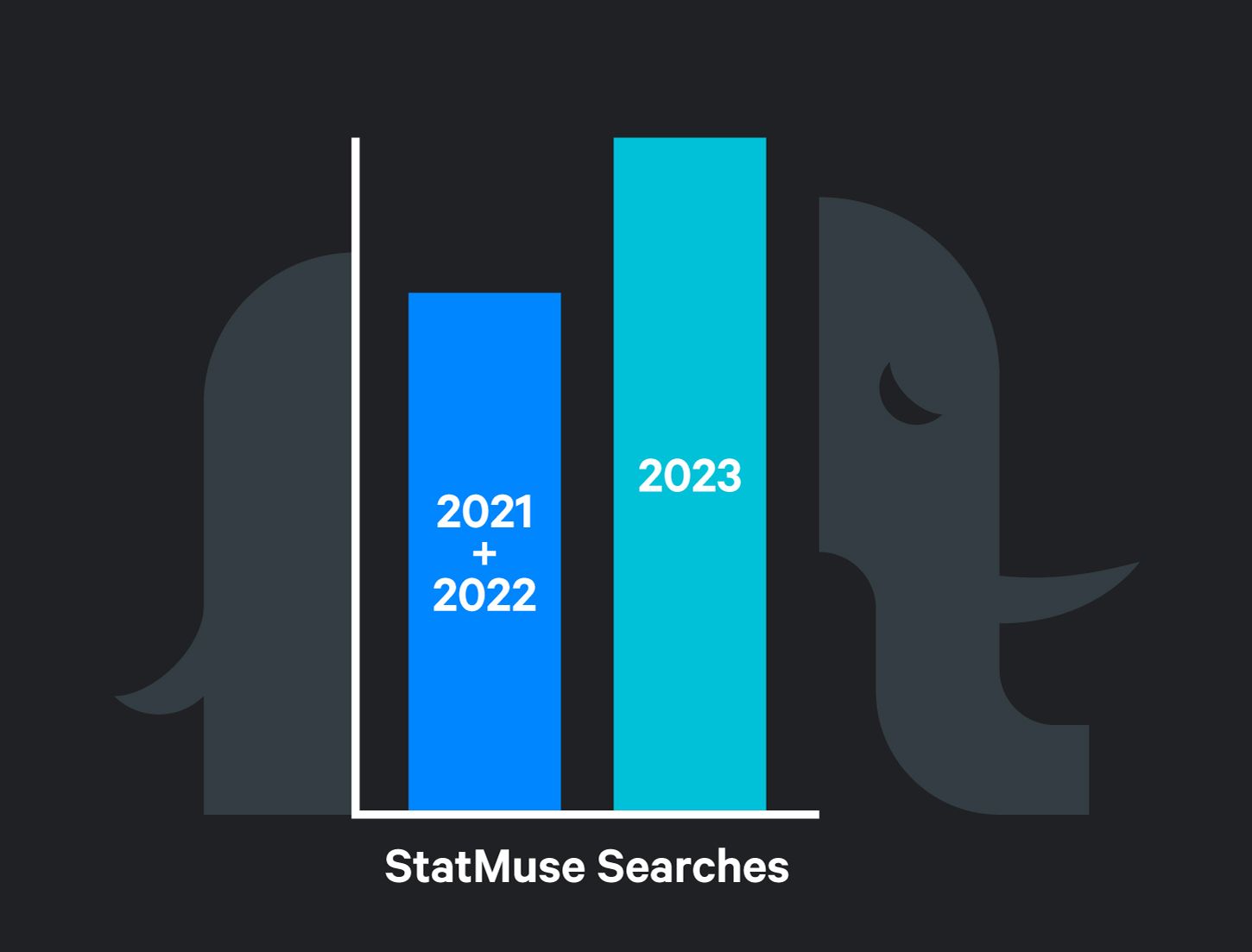 We've had ~200 million StatMuse searches this year. By the end of this holiday weekend, we'll officially have more searches in the first half of 2023 than all of 2021 and 2022 combined.
310+ Muse accounts with 670K+ combined followers on Twitter and counting, which is more than The Athletic regional accounts combined.
Fav Muse Family follows for this month: @MuseRangers, @Wemby_Muse, @KevinLooneyMuse. See them all here to follow your favorite players and teams.
---
HIGHLIGHTS FROM THE MUSE NETWORK
SpursMuse + WifeMuse
I think it's safe to say that StatMuse sent the best wedding gift 💍🎁

The most massive thank you to @statmuse for the INCREDIBLE assortment of gifts and for always looking out for all of the MuseFam 🥹

Sincerely,
SpursMuse & WifeMuse 🩶🖤

As always, here's to more musings 🥂 pic.twitter.com/qst1i6gDg4

— Spurs_Muse (@spurs_muse) June 7, 2023
RIP HawksMuse (And Congrats)
Hey everybody, this is HawksMuse.

After this tweet HawksMuse will officially end because….

I WORK FOR THE ATLANTA HAWKS!

I have officially joined their Social Media Team!!! pic.twitter.com/LC5xbjh9fA

— dylan (@adarap_) June 15, 2023
WolvesMuse x Mike Conley
THATS MY POINT GUARD@mconley11 pic.twitter.com/Q6702rwL28

— Timberwolves Muse (@Wolvesmuse) June 26, 2023
StatMuse Shoutouts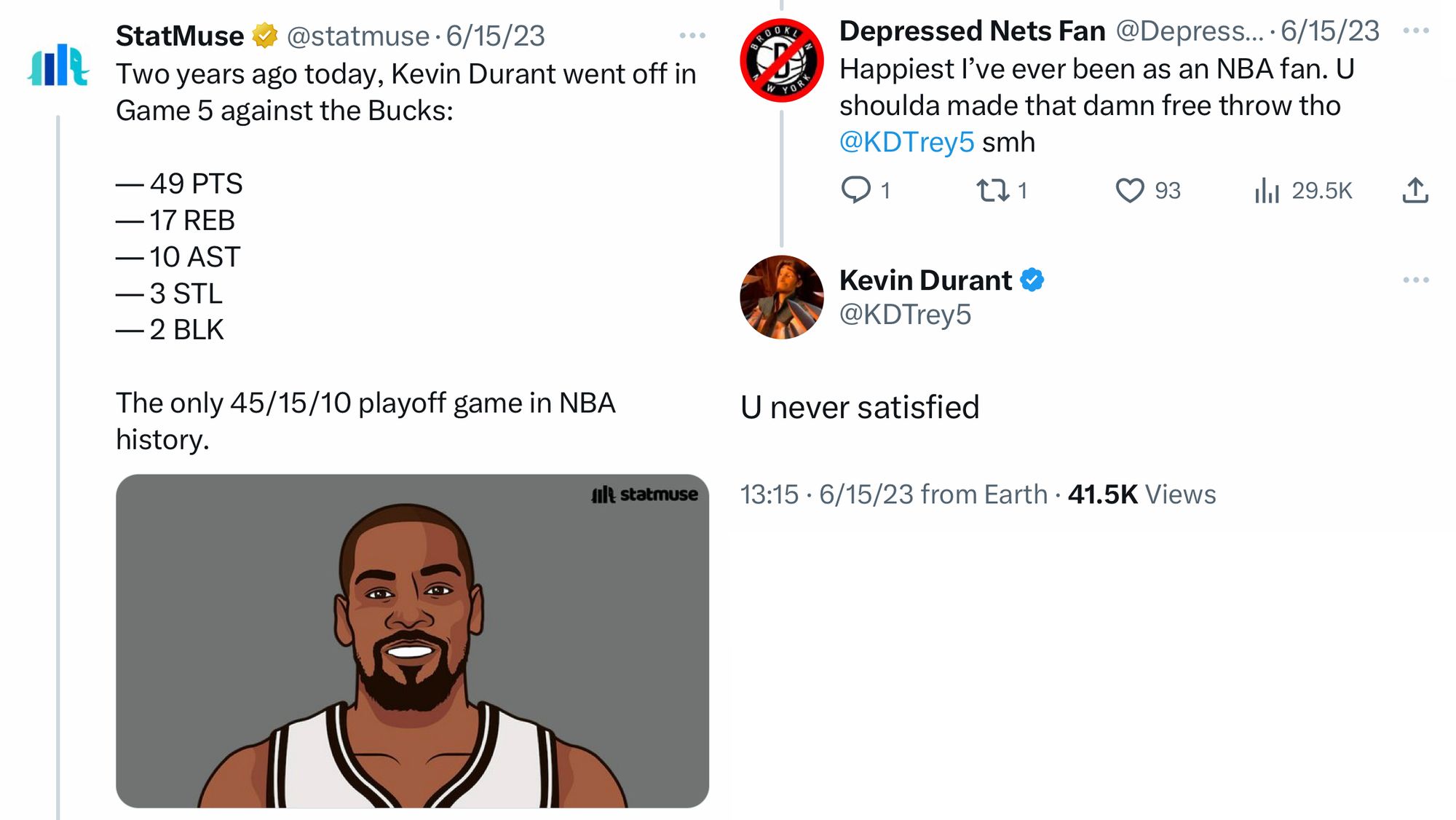 Keegan Murray https://t.co/K5slkfRjAc

— Sacramento Kings (@SacramentoKings) June 15, 2023
Jokić/Murray vs. the entire Heat starting 5 😳

(via @statmuse) pic.twitter.com/BetiCOfo44

— Bleacher Report (@BleacherReport) June 8, 2023
---
TRENDING SEARCHES
See what StatMusers around the world are asking:
Top Searches
Global Sports Searches
Global Money Searches
Search stocks, FX, Bitcoin and more on statmuse.com/money
---
STATMUSE TOP FIVE
5. First Perfect Game in More Than 10 Years
Domingo German has thrown the 24th perfect game in MLB history.

9 IP
0 H
0 R
0 BB
9 SO

It's the first since King Felix in 2012. pic.twitter.com/wubeFBfnC3

— StatMuse (@statmuse) June 29, 2023
4. NHL Champions
Last night, the Vegas Golden Knights won their first ever Stanley Cup.

Jonathan Marchessault won the Conn Smythe Trophy (Playoff MVP), the first undrafted outright NHL player to do so. pic.twitter.com/EENnACsGD2

— StatMuse (@statmuse) June 14, 2023
3. Spurs Franchise Big Men
Spurs 1st overall draft picks in their first NBA season —

David Robinson:
— Rookie of the Year
— All-Star

Tim Duncan:
— Rookie of the Year
— All-Star

Victor Wembanyama:
— ???
— ??? pic.twitter.com/p2emTu7Ynr

— StatMuse (@statmuse) June 23, 2023
2. Jamal vs Steph
In their first 3 NBA Finals games:

Murray — Curry —
26.0 PPG 24.0 PPG
6.7 RPG 5.3 RPG
10.0 APG 6.3 APG
51/38/91%. 40/32/92%

And Jamal is a year younger than Steph was. pic.twitter.com/Md0ZrK8MlU

— StatMuse (@statmuse) June 8, 2023
1. Top 10 Center All Time?
Nikola Jokic at age 28:

— NBA champion
— Finals MVP
— WCF Finals MVP
— 5x All-NBA
— 5x All-Star
— 2x MVP

How many centers have a better resume? pic.twitter.com/I4tK7HJq9J

— StatMuse (@statmuse) June 13, 2023
---
FUN FACT
Fun Fact: Nikola Jokic is the first center to record 10+ assists in a Finals game in over 45 years.

And he's the first Western Conference center in NBA history with 10+ assists in a Finals game. pic.twitter.com/2cvvjZCPGl

— StatMuse (@statmuse) June 2, 2023
---
JOIN THE NETWORK
Are you a world-class engineer or creative interested in joining the team at StatMuse? We're hiring. Send your project links or profiles to jobs@statmuse.com
Looking to contribute to The Muse Network? DM us @StatMuse or email us at themuse@statmuse.com
Interested in beta testing our next gen AI creative tools and new domains? Email us at alpha@statmuse.com
---
STATMUSE+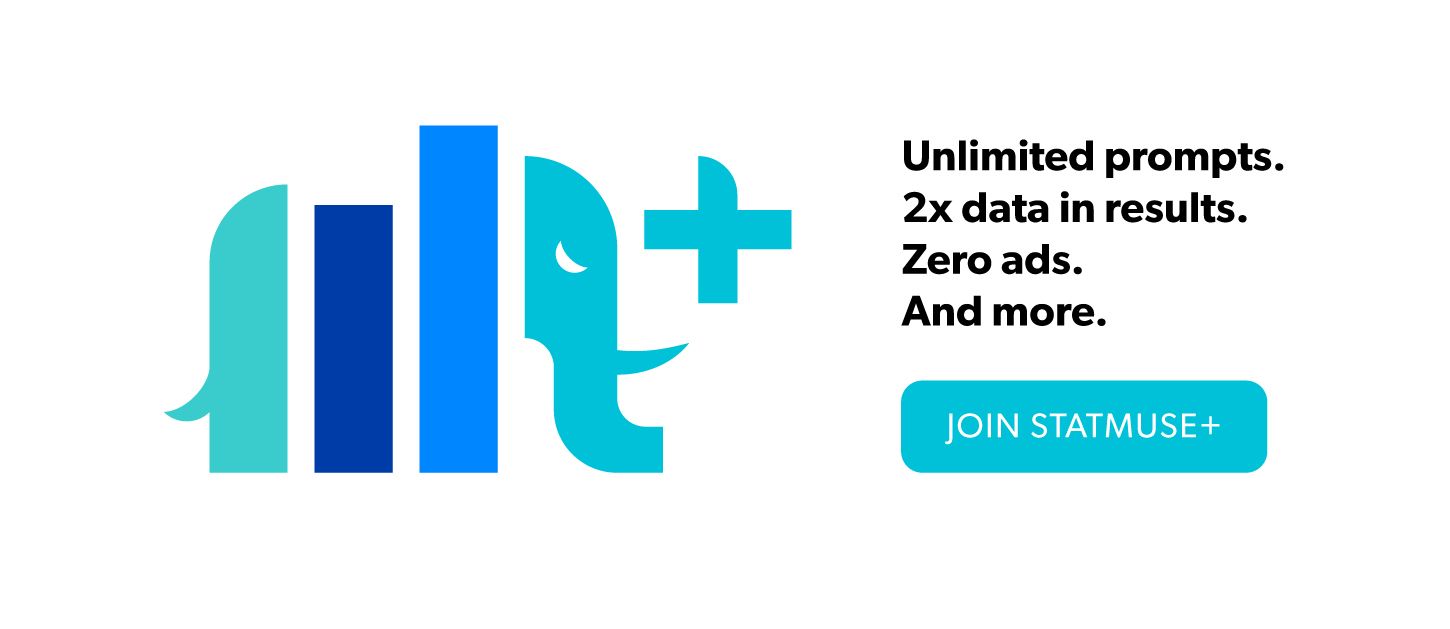 ---
SHARE THE GOODS
Share The Muse Letter with someone you know. Get good karma.
Did someone share this with you? Sign up for The Muse Letter here.