It's here. The four major American sports on at the same time.
In the next two weeks, we'll see the World Series champs crowned, the In-Season tourney commence and learn whether your favorite NFL or NHL team is a contender or a pretender.
Muse on.
Get The Muse Letter delivered straight to your inbox
---
MUSE MILESTONES
We shipped a brand new web app technology stack and architecture, putting a bow on a grueling year-long dev effort. Now, StatMuse.com is faster. Much faster. Plus, easier than ever for us to ship new features — stay tuned 👀
350+ Muse accounts with 850K+ combined followers and counting. See them all here to follow your favorite teams and players.
Fav Muse Family follows for this month: @MuseRangers, @ORLmuse, @Dolphins_Muse.
---
HIGHLIGHTS FROM THE MUSE NETWORK
Top NBA Muse Accounts
Every NBA Team Muse Account

1. @WarriorsMuse - 81.3k
2.@KnicksMuse - 40.6k
3.@MavsMuse - 29.3k
4.@CelticsMuse - 16.5k
5.@kings_muse - 15.6k
6.@GrizzlyMuse - 13.5k
7.@spurs_muse - 11.4k
8.@BullsMuse_ - 10.6k
9.@BucksMuse - 9.3k
10. @RocketsMuse - 5.8k pic.twitter.com/LgQChDqiYd

— WizardsMuse (@WizardsMuse1) October 17, 2023
Bill Don't Lie
This tweet is just tremendous https://t.co/rmjK8ry3NE

— Bill Simmons (@BillSimmons) October 12, 2023
---
TRENDING SEARCHES
See what StatMusers around the world are asking:
Top Searches
Global Sports Searches
Global Money Searches
Search stocks, FX, Bitcoin and more on statmuse.com/money
---
STATMUSE TOP FIVE
5. Most Anticipated Debut Since?
Wemby NBA debut:

15 PTS
5 REB
2 STL
6-9 FG

Scored 9 of his 15 points in the final 7 minutes. pic.twitter.com/vGKBgQHF0m

— StatMuse (@statmuse) October 26, 2023
4. ALCS MVP
Adolis Garcia today:

4-5
2 HR
5 RBI

First player ever with 4+ hits and 5+ RBI in a Game 7. https://t.co/EBNUJvwz26

— StatMuse MLB (@statmusemlb) October 24, 2023
3. Mighty Makar
Most career points per game by an active defenseman (min. 200 games):

1.03 — Cale Makar
(Gap)
0.85 — Quinn Hughes
0.83 — Adam Fox
0.83 — Erik Karlsson

Makar is one of three defenseman in NHL history to have 1+ PPG or higher for their career pic.twitter.com/qUlWgVtOlO

— StatMuse (@statmuse) October 20, 2023
2. MVP TUA
Left is Tua in the first 6 games this season. Right is Peyton Manning in the first 6 games of his first MVP season.

71.1 PCT 68.5 PCT
1,876 YDS 1,593 YDS
14 TD 12 TD pic.twitter.com/r5Yo3a28hC

— StatMuse (@statmuse) October 17, 2023
1. Dame Time in Deer District
Damian Lillard Bucks debut:

39 PTS
8 REB
0 TOV
17-17 FT

The most points ever in a Bucks debut. https://t.co/YxVqGYIn7i

— StatMuse (@statmuse) October 27, 2023
---
FUN FACT
Fun Fact: Terance Mann is the only player in NBA history with 5+ wins against LeBron without a loss.

Mann is 8-0 against LeBron. pic.twitter.com/zeAN5oOFjM

— StatMuse (@statmuse) October 21, 2023
---
JOIN THE NETWORK
Are you a world-class engineer or creative interested in joining the team at StatMuse? We're hiring. Send your project links or profiles to jobs@statmuse.com
Looking to contribute to The Muse Network? DM us @StatMuse or email us at themuse@statmuse.com
Interested in beta testing our next gen AI creative tools and new domains? Email us at alpha@statmuse.com
---
STATMUSE+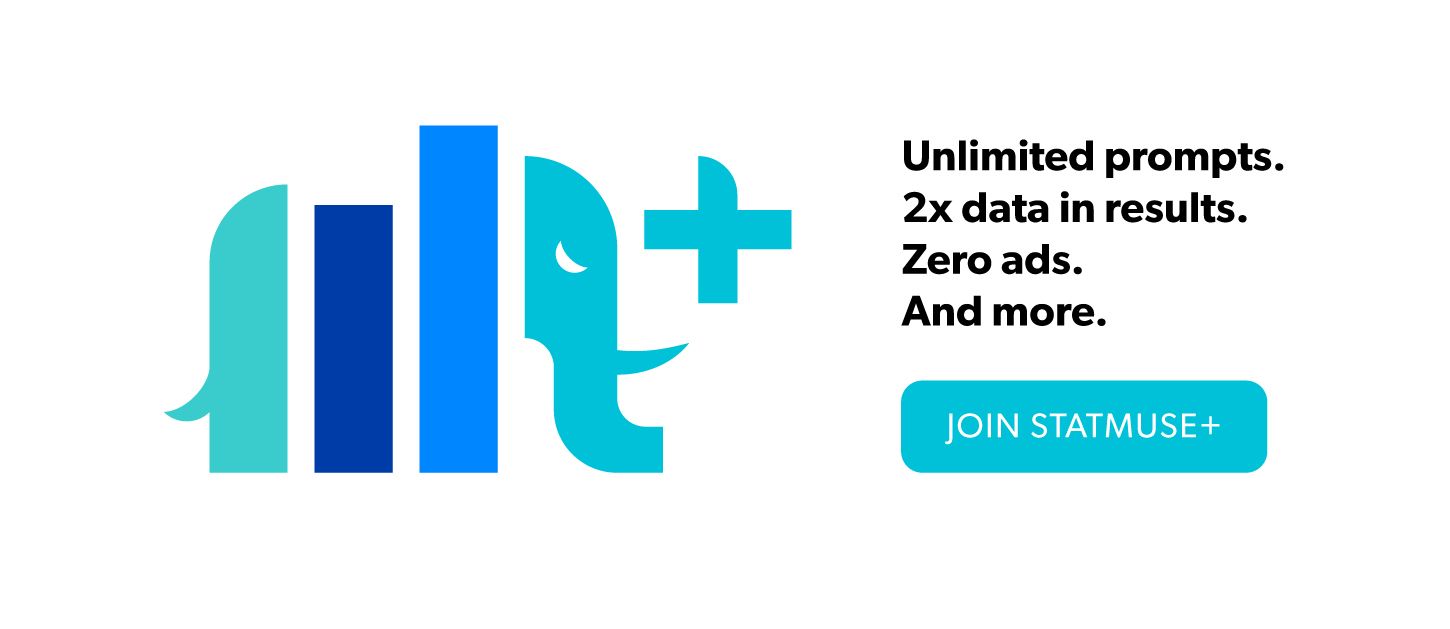 ---
SHARE THE GOODS
Share The Muse Letter with someone you know. Get good karma.
Did someone share this with you? Sign up for The Muse Letter here.