October is around the corner, which means sports are back. All of them.
Football underway. October baseball, basketball and hockey kicking-off. Premier League coming soon 👀
With the excitement of fall sports season in the air, we saw a record number of users visit StatMuse on a single day.
Muse on.
Get The Muse Letter delivered straight to your inbox
---
MUSE MILESTONES
Last Sunday, more people visited StatMuse than any other day in company history. Officially our biggest StatMuser day ever.
This month, 10+ million StatMusers asked ~20 million questions, both company records for September. And, both are ~2x as many as they were a year ago.
The Muse Letter just completed its first year of publication with this edition. Thanks for Musing!
350+ Muse accounts with 750K+ combined followers and counting. See them all here to follow your favorite teams and players. Fav Muse Family follows for this month: @9ersMuse, @AngelsMuse_, @BruinsMuse7.
---
HIGHLIGHTS FROM THE MUSE NETWORK
Shots Fired by RJ
It's cuz Danny is 💩 https://t.co/vkFLA6CW6u

— Richard Jefferson (@Rjeff24) September 8, 2023
Not Photoshopped
StatMuse Shoutouts
Not Mr. Perkins who only averaged a whopping 5 points and 5 rebounds!!! We can't be talking about that Kendrick Perkins huh?! Carry the hell on… https://t.co/WIQZSl9u6p

— Kendrick Perkins (@KendrickPerkins) September 12, 2023
Saddiq has the 6th most three-pointers by a player in their first 3 seasons 🔥 pic.twitter.com/18Z1MYRxOg

— Atlanta Hawks (@ATLHawks) September 6, 2023
We're ready for this @FIBAWC Final 🍿 https://t.co/r5xIZkK9mS

— Atlanta Hawks (@ATLHawks) September 8, 2023
---
TRENDING SEARCHES
See what StatMusers around the world are asking:
Top Searches
Global Sports Searches
Global Money Searches
Search stocks, FX, Bitcoin and more on statmuse.com/money
---
STATMUSE TOP FIVE
5. Dominant Defensemen
Most points by a defenseman in a playoff run since the lockout:

29 — Cale Makar
26 — Miro Heiskanen
24 — Brent Burns
23 — Adam Fox
22 — Victor Hedman

Adam Fox is the only one of the group to not make the Finals in the same run. @nyrangersmuse pic.twitter.com/yO9XMsKAJM

— StatMuse (@statmuse) September 11, 2023
4. Braves x Blue Jays
The Braves have won a game vs every team but one since 2021.

The Toronto Blue Jays (0-9 since then). pic.twitter.com/xflM9mRFth

— StatMuse MLB (@statmusemlb) September 20, 2023
3. He's Only a Rookie
Most passing yards with 0 interceptions this season:

939 — Justin Herbert
906 — CJ Stroud

Nobody else has more than 750. pic.twitter.com/s8mg8U18Uk

— StatMuse (@statmuse) September 25, 2023
2. Dame D.O.L.L.A.
Damian Lillard last season:

32.2 PPG (!!)
7.3 APG
4.2 3PM
64.5 TS%

The only player in NBA history to reach those numbers or better in a season at that efficiency. pic.twitter.com/iBM3I4h9Wm

— StatMuse (@statmuse) September 22, 2023
1. Phins Make History
The Dolphins have scored 70 points, the most in the NFL since 1966. pic.twitter.com/ZHErV5azzU

— StatMuse (@statmuse) September 24, 2023
---
FUN FACT
Fun Fact:

There are 19 NBA players playing in the FIBA bronze medal game.

There are only 7 NBA players in the FIBA gold medal game. pic.twitter.com/ZYmNRjlgjv

— StatMuse (@statmuse) September 8, 2023
---
JOIN THE NETWORK
Are you a world-class engineer or creative interested in joining the team at StatMuse? We're hiring. Send your project links or profiles to jobs@statmuse.com
Looking to contribute to The Muse Network? DM us @StatMuse or email us at themuse@statmuse.com
Interested in beta testing our next gen AI creative tools and new domains? Email us at alpha@statmuse.com
---
STATMUSE+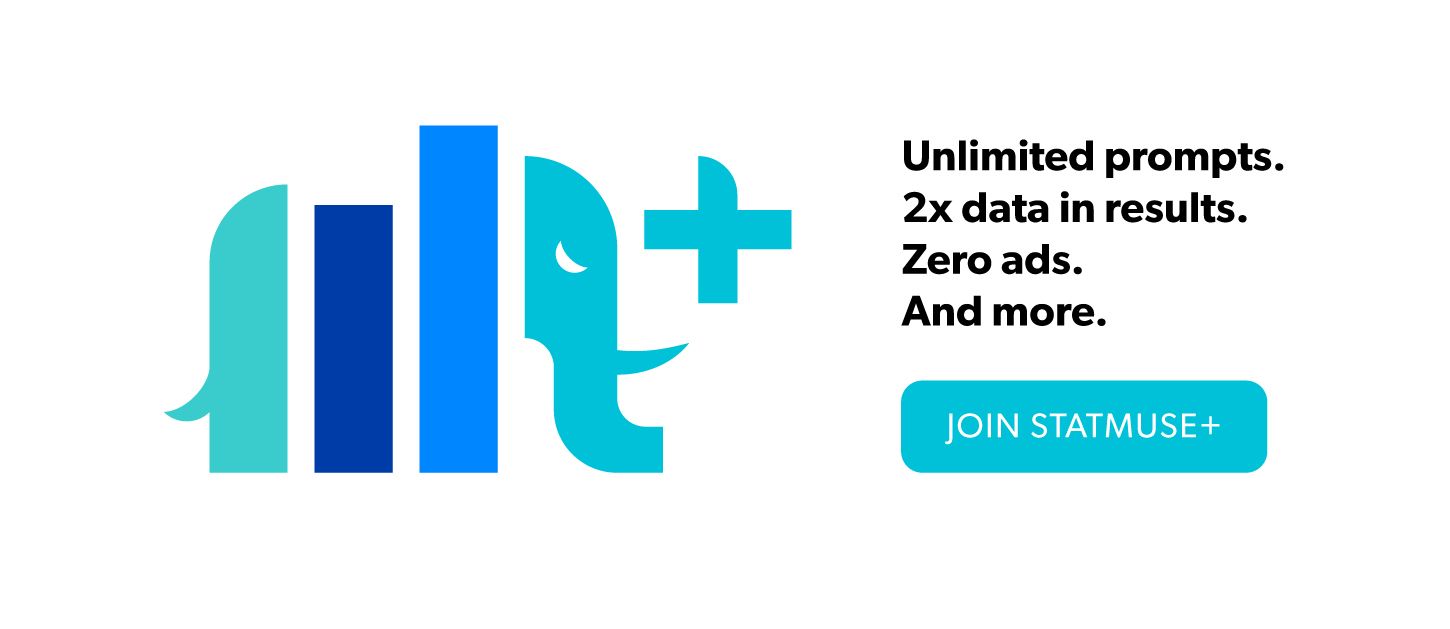 ---
SHARE THE GOODS
Share The Muse Letter with someone you know. Get good karma.
Did someone share this with you? Sign up for The Muse Letter here.