Today we're excited to announce our integration with TikTok that lets creators link any StatMuse stat on their sports videos.
The new StatMuse mini-app for TikTok Jump makes it easy for sports content creators to make their videos more engaging by linking interesting and surprising sports stats from StatMuse. In just the last week, tens of millions of TikTok users have watched videos featuring our stats.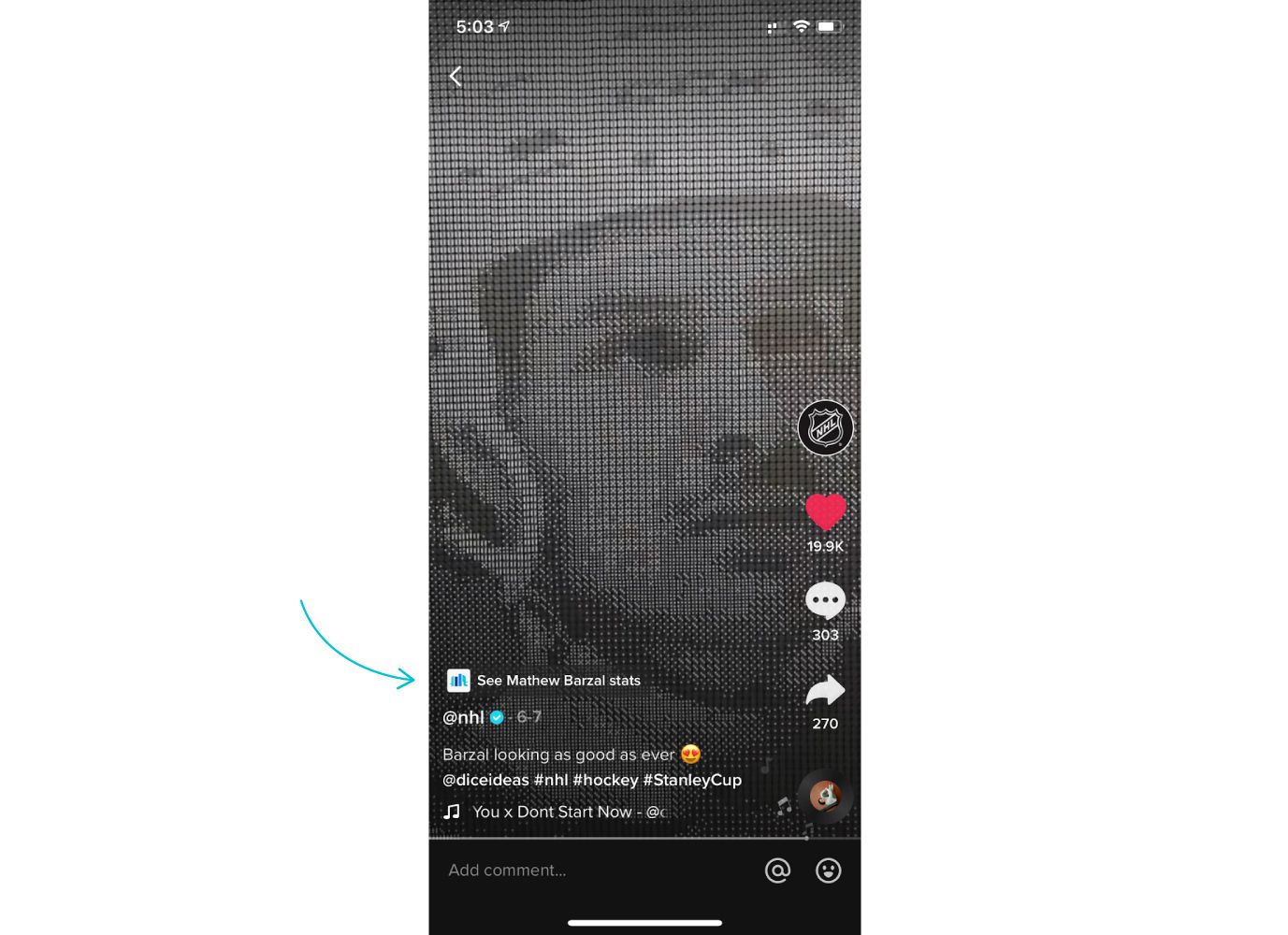 StatMuse provides instant answers to all of your sports questions. Here are links to some of our favorite videos featuring stats about the NBA, NFL, NHL, and MLB. You can add stats, scores, schedules, standings, odds, bios, recaps, and more.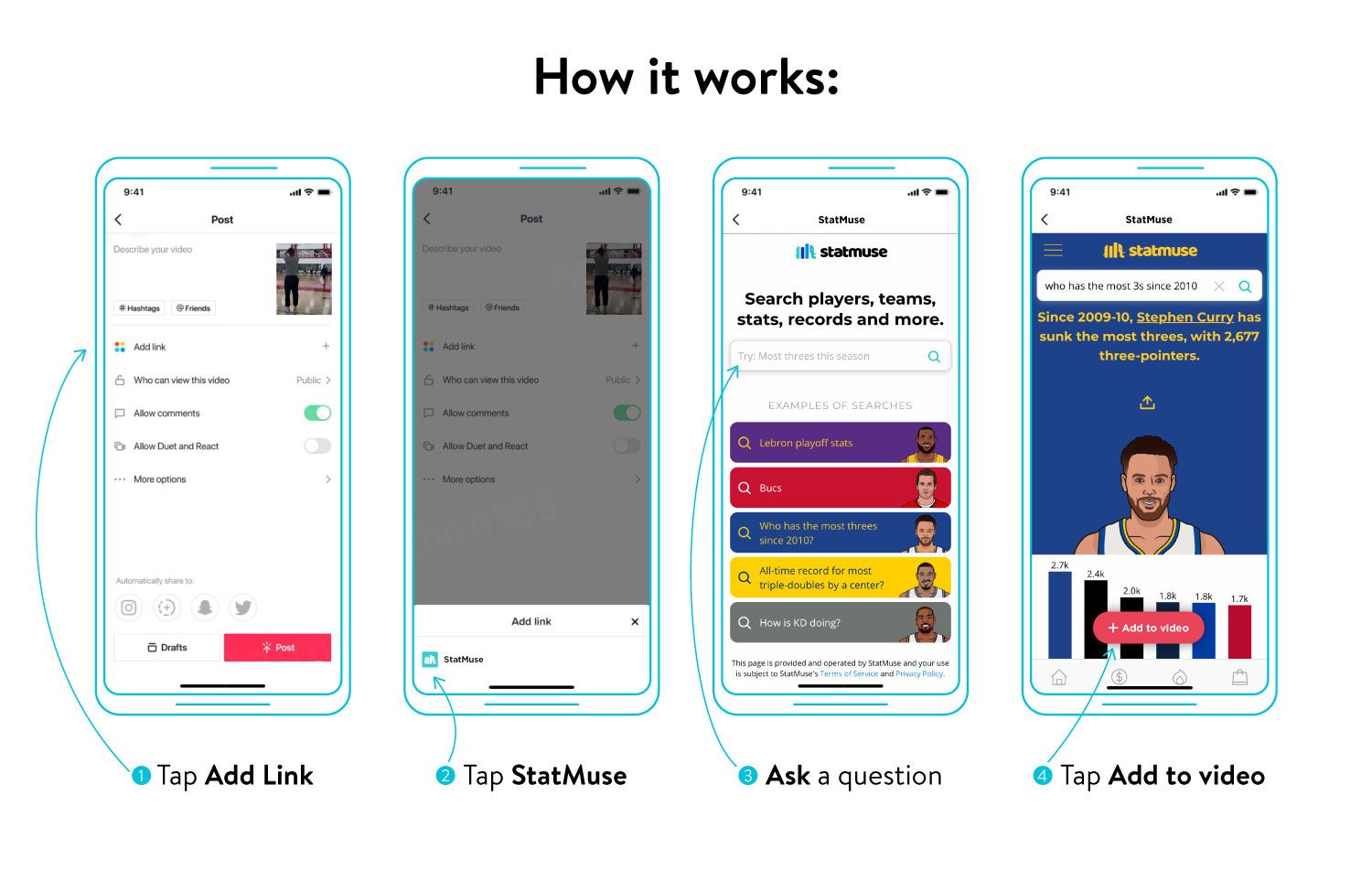 Here's a quick demo video showing how to use StatMuse:
For more information, check out TikTok Jump: Enriching the TikTok experience with new integrations.