What Does It Mean to Be An Efficient Scorer and Why Does It Matter?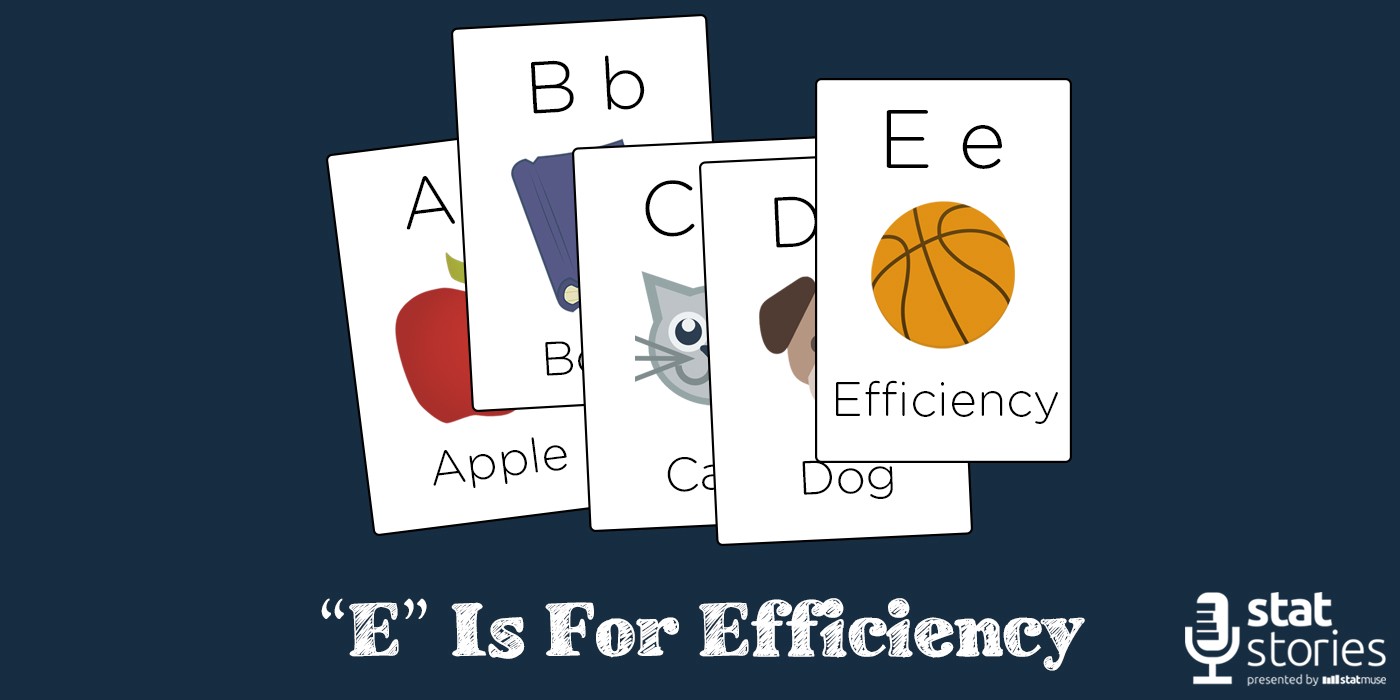 In the latest Stat Stories episode, Chad Shanks and Justin Kubatko define scoring efficiency in the NBA and explain how it affects a player's overall success and reputation.
Listen to the embedded audio and browse through the StatMuse stats mentioned in the episode (data accurate as of the date of publication).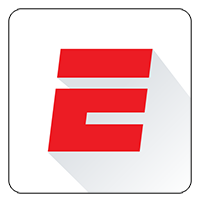 In a season with 35 triple-doubles and counting, it didn't seem possible that Russell Westbrook could put up a triple-double that could still impress us on its own, but he did just that when he became the first player with a s0-called "perfect triple-double," shooting 100% from the field and the free throw line while compiling the requisite stats.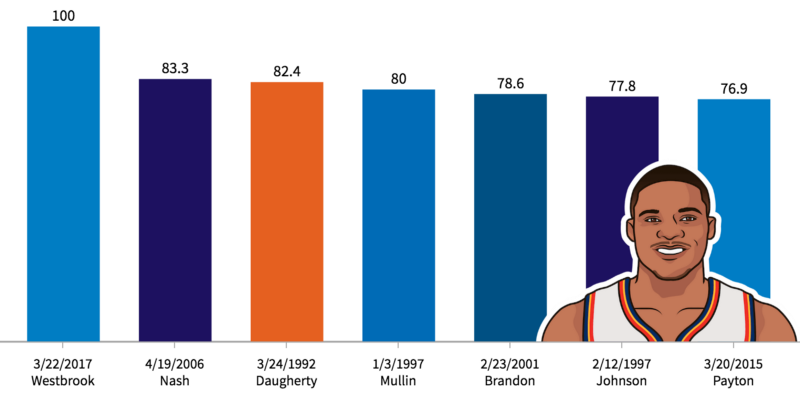 However, not everyone took the expert's word on the uniqueness of the feat, as Justin Kubatko showed by challenging the claim that Westbrook was first to achieve the "perfect" triple-double with a newspaper box score from 1970 (just like anyone would do).



Part of the argument against Westbrook winning the MVP (despite the fact that he will very likely be the just the second player to ever average a triple-double in a season) is that he's scoring in a very inefficient manner.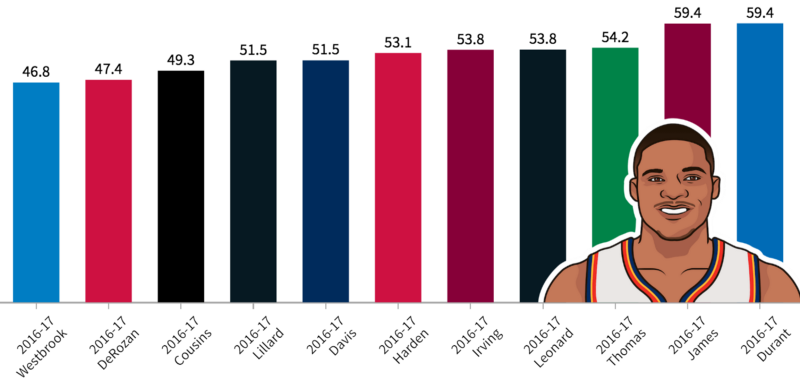 Meanwhile, his competitor for the award could go ice-cold for the rest of the season and it wouldn't make a difference.
Great Moments in Efficiency
Stephen Curry dropped 51 points on 20–27 FG and 10–15 3PM on February 25, 2016 in Orlando, notching the highest effective field goal percentage in a game with at least 50 points since 1983–84 (the earliest season for which StatMuse has data for eFG%).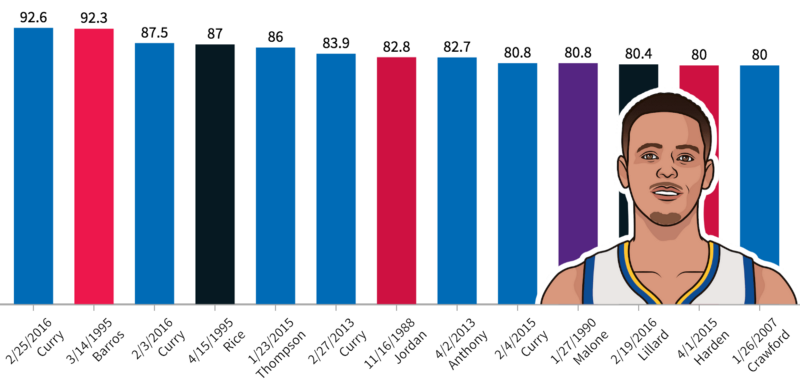 However, if you judge by true shooting percentage, Dana Barros' 50-point performance on 21–26 FG, 6–8 3PM and 2–2 FTM just barely edges out Steph.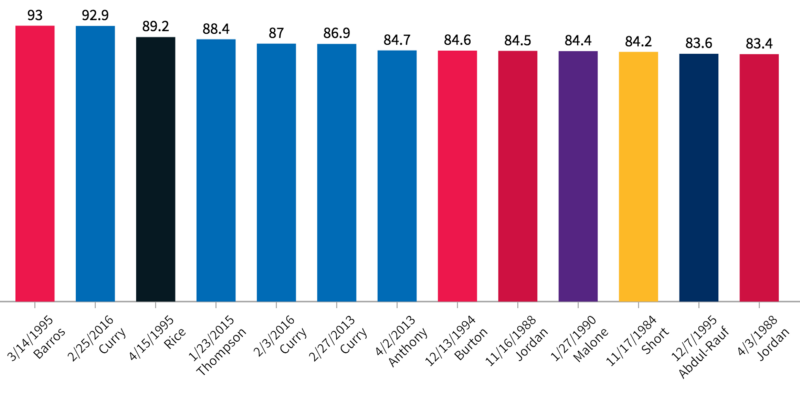 If you look at the season level, Steph is easily back on top. In his unanimous-MVP-winning season, he had an eFG% five points higher than any other player who has averaged at least 30 PPG in a season. In that season he also became the second player in NBA history to record a 50/45/90 shooting line.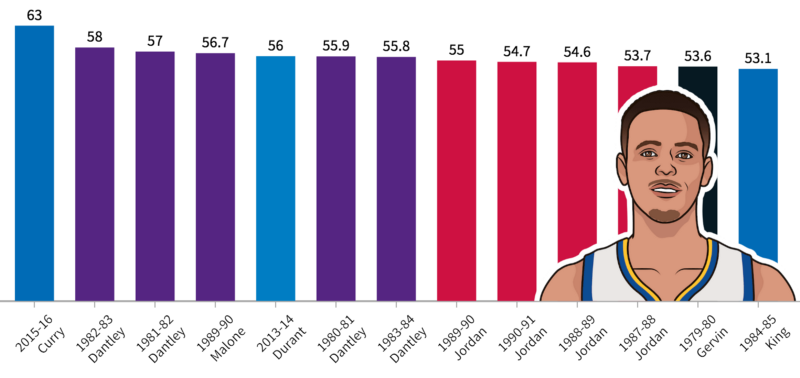 When it comes to an overall efficient career, the underrated Adrian Dantley takes the top spot with the highest TS% by a player who averaged at least 20 PPG in his career.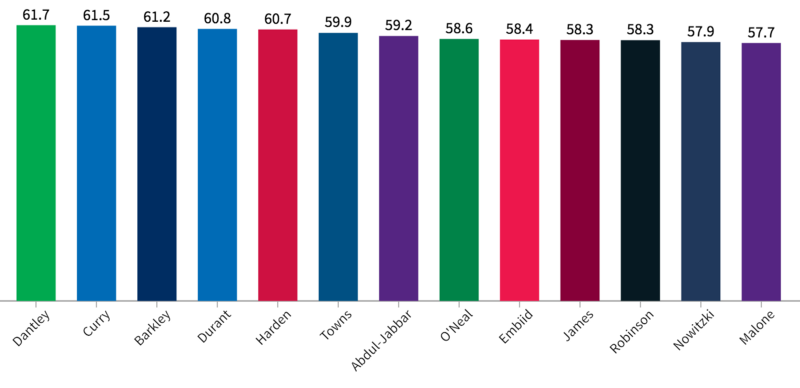 He had eight seasons with 20+ PPG and 60+ TS%, second only to Kareem Abdul-Jabbar.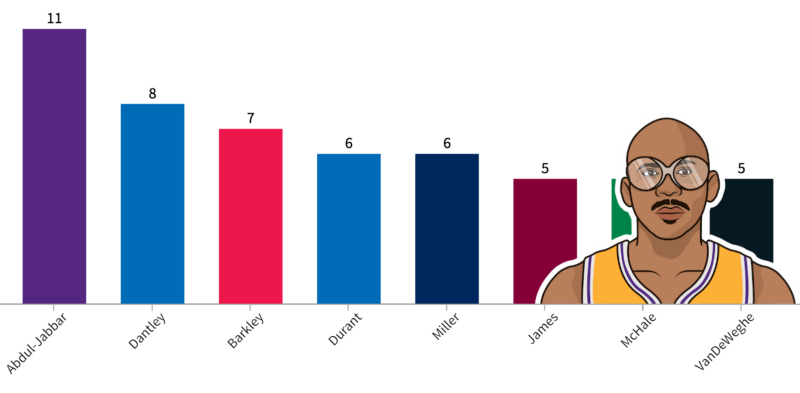 Further Reading
Rick Barry's Pro Basketball Bible: 1995-96 : Player Ratings and In-Depth Analysis of More Than 400…
Edit descriptionwww.amazon.com
Additional Stat Stories Episodes
Stat Stories: Episode 18 — The Triple-Double Bubble
Explaining the Recent Spike in Triple-Doublesblog.statmuse.com
Stat Stories: Episode 19 — The Big Shot
Buying Stock in the NBA's Best Young Playersblog.statmuse.com
Stat Stories: Episode 20 — The Defense Rests
Does Defense Really Win Championships?blog.statmuse.com