Evaluating the NFL Passing Explosion
NFL teams are passing more than ever this season, so in the fifteenth episode of the StatMuse podcast "Stat Stories," Chad Shanks and Justin Kubatko break down the reasons behind the passing game's decades-long rise and determine whether or not the increase is good for the league.
Listen to the embedded audio and browse through the stats mentioned in the episode (data accurate as of the date of publication).


While this could ultimately change, at the time of this publication, the NFL is averaging record-high pass attempts per game and passing yardage per game. Several quarterbacks are averaging above or just barely below 300 passing yards per game.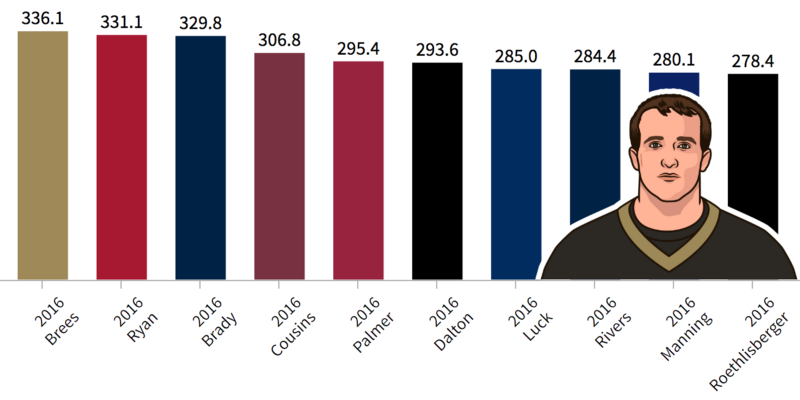 After Dan Fouts was the first (and second) to average 300 passing yards in a season, only three other quarterbacks accomplished the feat through the 2001 season.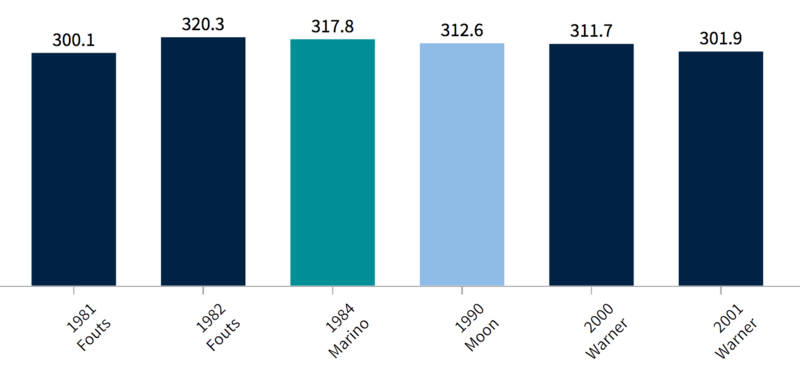 Since then, that number has exploded, with Drew Brees putting up seven 300-yard seasons just by himself.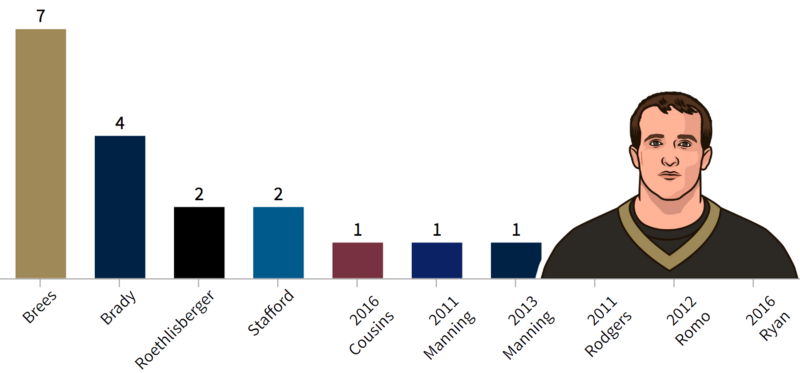 However, being the best at passing hasn't always directly translated to championships. The 1999 St. Louis Rams were the last team to lead the league in passing yards per game and win the Super Bowl.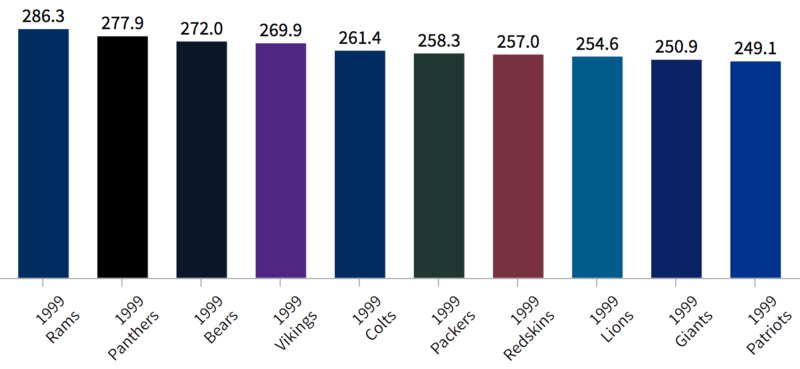 Yet, teams equipped to stop high-powered offenses seem to have more luck. In the same span, five of the league's top defenses in terms of overall yards allowed per game have captured the Lombardi trophy, including the reigning Super Bowl champions.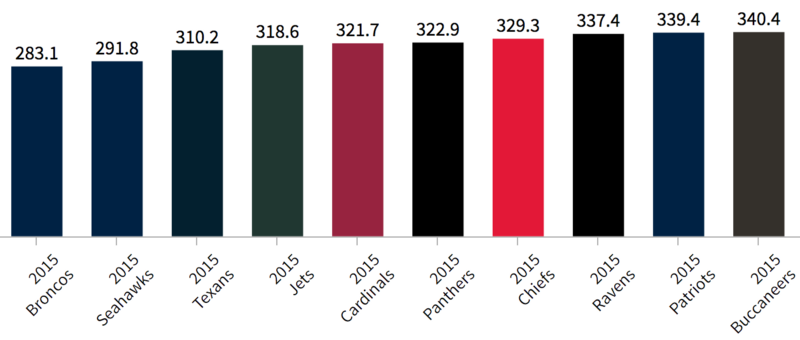 Articles Referenced:
11 Minutes of Action
Here's something that even some dedicated students of the game may not fully appreciate: how little actual football…www.wsj.com
The NFL has 99 problems, and quarterback play isn't one
Nov 3, 2016 Bill BarnwellESPN Staff Writer Close Bill Barnwell is a staff writer for ESPN.com. This story appears in…www.espn.com