2022 was a year of milestones for StatMuse and the Muse Family across the globe.
For the first time ever, StatMusers searched over 1 million times in a single day. And then it happened again. And again. And again...
Our Twitter hit 500K followers, and the Muse Family now covers everything from your favorite players to teams to leagues and beyond.
Wishing everyone a Happy New Year. We can't wait to show you what we have in store for 2023.
Get The Muse Letter delivered straight to your inbox
MUSE MILESTONES
Hit 1M+ searches in a single day
A few firsts for StatMuse:

— First 20M search month (November)
— First 1M search day (this week), leading to…
— First back-to-back-to-back 1M search days

Thanks to all the StatMusers and Muse Family 🎄🎁 pic.twitter.com/HhcSfDvUMa

— StatMuse (@statmuse) December 23, 2022
230+ Muse accounts with 290K+ combined followers on Twitter and counting. See them all here and follow your favorite team or player.
Fav Muse Family follows for December: @ExtraStatMuse, @NYRangersMuse
HIGHLIGHTS FROM THE MUSE NETWORK
The Muse Network
@WarriorsMuse hits 40K
WE HIT 40K!!!! Extremely grateful!!!!

To give some thanks, here are WarriorsMuse's 40 favorite Twitter accounts over the past year: pic.twitter.com/BLTZ7ubQRs

— WarriorsMuse (@WarriorsMuse) December 27, 2022
Bobby Portis RT the Muse Network
Just in time for the New Year https://t.co/NkP41jCrJN pic.twitter.com/tshSb4mv4w

— StatMuse (@statmuse) December 29, 2022
@ExtraStatMuse all-time position bracket
🚨ALL-TIME POSITION BRACKET🚨

🏆CHAMPIONSHIP ROUND🏆#NBATwitter ! It's finale time! Pick the greatest player of all time at each position!

VOTE FOR ALL 5 POSITIONS BELOW ⬇️ pic.twitter.com/JtYQVeKaoZ

— Extra StatMuse (@extrastatmuse) December 11, 2022
StatMuse
SportsCenter/ESPN IG shoutout
NBAonESPN IG shoutout
Isiah Thomas Kyrie QT
Let it be known https://t.co/HJF5k2Pl6H

— Isiah Thomas (@IsiahThomas) December 17, 2022
STATMUSE TOP TEN STAT STORIES OF THE MONTH
10. Best player on the best team?
Jayson Tatum is leading the league in points and +/- this season.

He's only 19. pic.twitter.com/lKhXNLXoTy

— StatMuse (@statmuse) December 14, 2022
9. LeBron still dominant in year 20
LeBron this season:

— 26.5 PPG
— 8.6 RPG
— 6.5 APG

He's only 37. pic.twitter.com/O3XqRFvyek

— StatMuse (@statmuse) December 15, 2022
8. Best WR in the NFL?
Most receiving yards in a game this season:

223 — Justin Jefferson
193 — Justin Jefferson

He has 3 of the top 5 WR performances this season. pic.twitter.com/pBBNAwYTF4

— StatMuse (@statmuse) December 11, 2022
7. Paolo vs rookie LeBron
Left is rookie LeBron. Right is Paolo this season. @PaoloMuser

20.9 PPG 21.8 PPG
5.5 RPG 6.6 RPG
42/29/75% 45/31/76% pic.twitter.com/sr0reeMzpY

— StatMuse (@statmuse) December 21, 2022
6. Zion the MVP candidate
Players averaging 25+ points on 60% shooting:

— Zion Williamson

The only player EVER. pic.twitter.com/Y32sWQ6h3E

— StatMuse (@statmuse) July 2, 2022
5. SGA looks for his first All-Star bid
Shai and Kobe at age 24. Exactly 20 years apart.

31.0 PPG 30.0 PPG
5.8 APG 5.9 APG
2.7 S+BPG 2.9 S+BPG pic.twitter.com/TJkVljndk8

— StatMuse (@statmuse) December 16, 2022
4. The Brow goes on a tear
One is Giannis MVP season. The other is AD this season.

27.7 PPG 27.2 PPG
12.5 RPG 12.6 RPG
1.3 SPG 1.4 SPG
1.5 BPG 2.4 BPG pic.twitter.com/CBZx4H1VXM

— StatMuse (@statmuse) December 3, 2022
3. Joker dominates December
Jokic in December:

41/15/15
29/8/11
13/13/13
40/27/10
25/11/8
43/14/8
31/12/14
33/10/9
19/8/8
32/16/9
24/10/8

2k numbers. pic.twitter.com/kSwRhBUHlE

— StatMuse (@statmuse) December 26, 2022
2. Luka makes history
The first 60/20/10 game in NBA history. pic.twitter.com/1onnQH9k2F

— StatMuse (@statmuse) December 28, 2022
1. Lionel Messi, the GOAT of fútbol, won his first World Cup for Argentina and collected his sixth Golden Boot – the most ever by a player.
We can't answer questions about the World Cup (yet), but stay tuned for StatMuse EPL...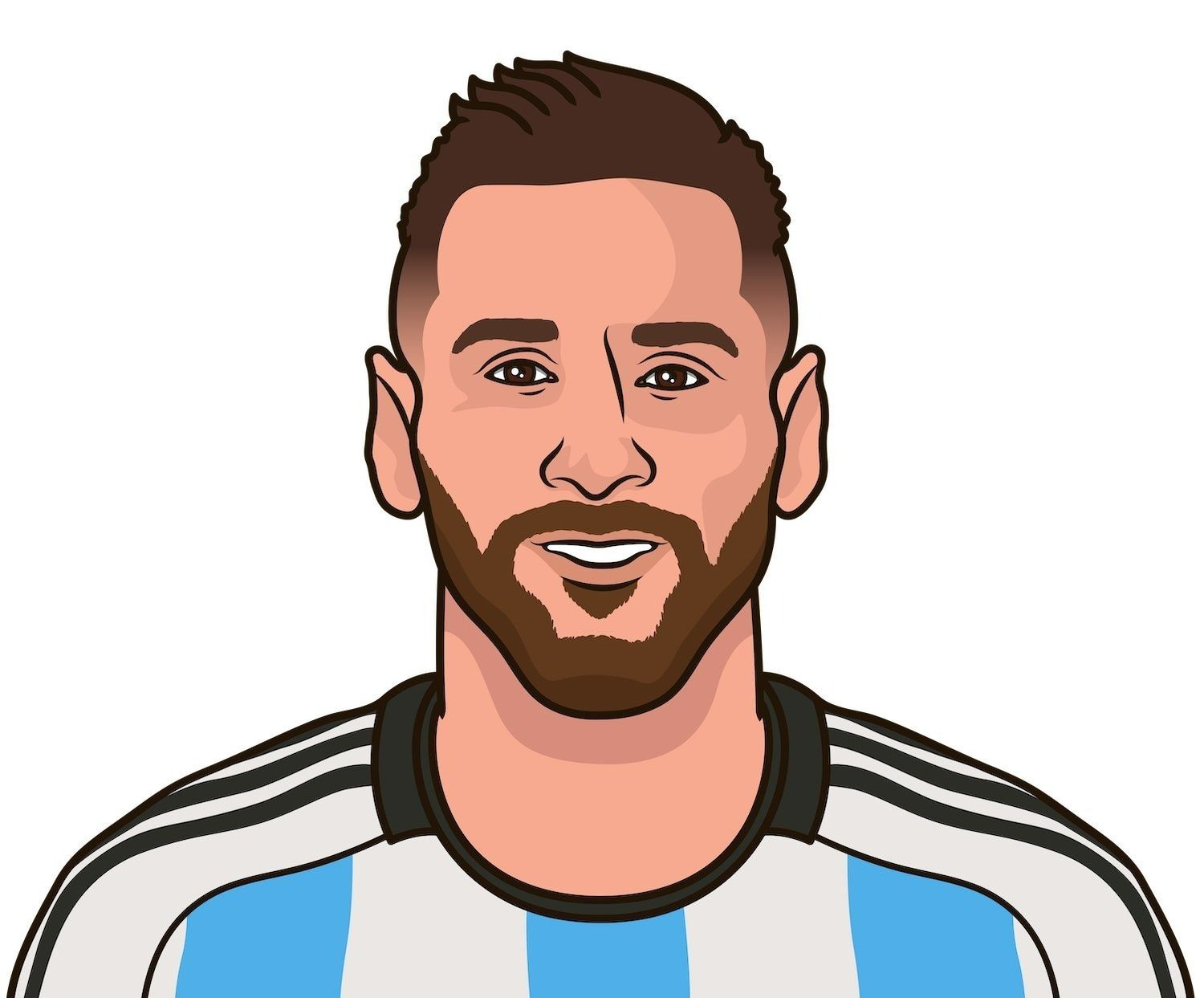 TRENDING SEARCHES
See what StatMusers around the world are asking:
Top Searches
Global Sports Searches
Global Money Searches
Search stocks, FX, Bitcoin and more on statmuse.com/money
Fun Fact
Fun fact: Jayson Tatum is averaging more points and on better TS% than Larry Bird in any of his 3 MVP seasons. pic.twitter.com/rTgJsYp0Gd

— StatMuse (@statmuse) December 9, 2022
BONUS FUN FACT: The Bobby Portis effect (h/t @BobbysWorld414)
Fun fact: I was on that team 💪🏿😅 https://t.co/GutiaCOMPk

— Bobby BP Portis (@BPortistime) December 3, 2022
JOIN THE NETWORK
Are you a world-class engineer or creative interested in joining the team at StatMuse? We're hiring. Send your project links or profiles to jobs@statmuse.com
Looking to contribute to The Muse Network? DM us @StatMuse or email us at themuse@statmuse.com
Interested in beta testing our next gen AI creative tools and new search domains? Email us at alpha@statmuse.com
THE STATMUSE SHOP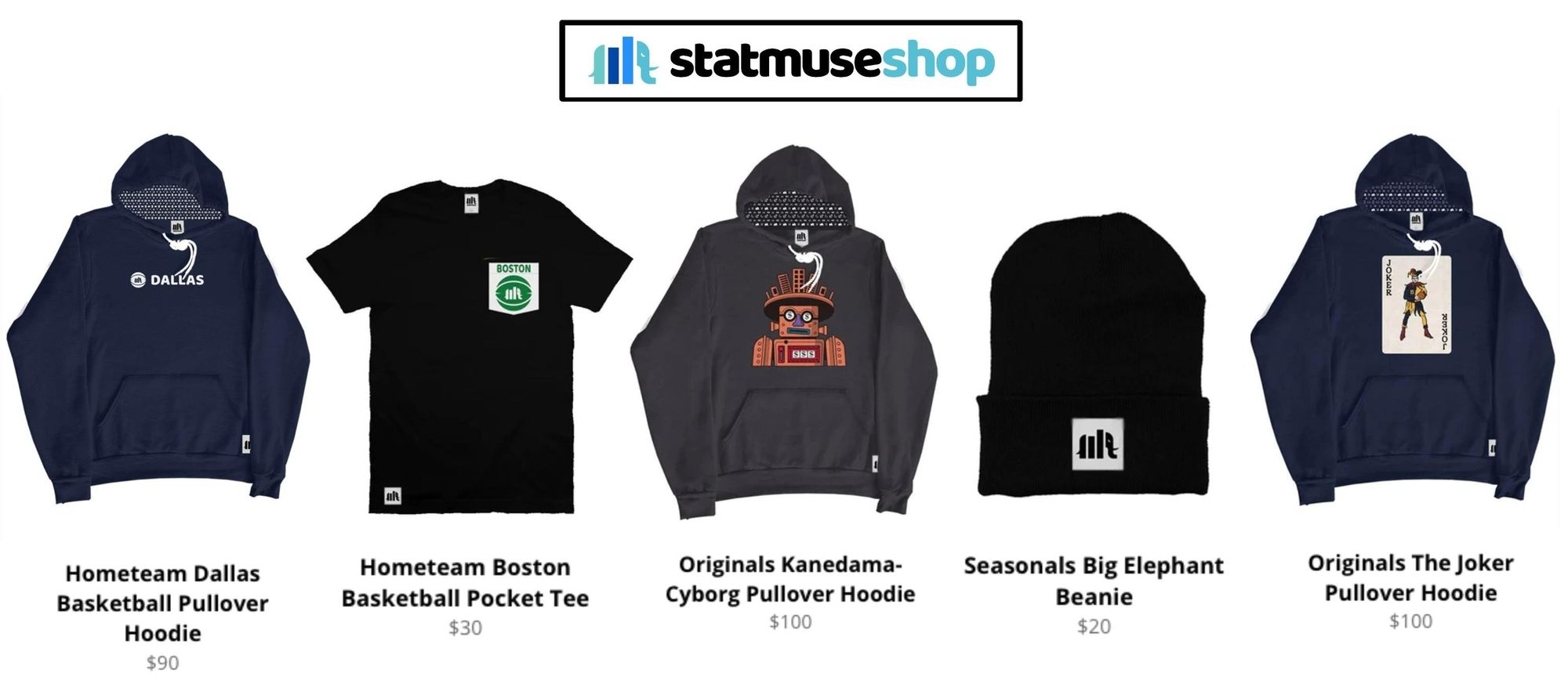 SHARE THE GOODS
Share The Muse Letter with someone you know. Get good karma.
Did someone share this with you? Sign up for The Muse Letter here.