Welcome back to The Muse Letter – a monthly newsletter that captures the highlights of StatMuse product and technology, as well as the best content from across The Muse Network.
Kicking off our second edition with gratitude for StatMusers across the globe, the NBA season and Thanksgiving Day football.
We're excited you're here. Let's dig in.
Get The Muse Letter delivered straight to your inbox
MUSE MILESTONES
HIGHLIGHTS FROM THE MUSE NETWORK
The Muse Network
@Kings_Muse goes viral
We Run California pic.twitter.com/HjUJFxlfUM

— KingsMuse (@kings_muse) November 17, 2022
@StephMuse_ Sports Center feature
Mathurin love from @PacersStatsMuse
Points in 1st 17 Rookie Games:

329 — Bennedict Mathurin
289 — Clark Kellogg
280 — Chuck Person
229 — Reggie Miller
223 — Chris Duarte
203 — Wayman Tisdale
202 — Vern Fleming
189 — Jamaal Tinsley
128 — Rik Smits
125 — Antonio Davis
99 — Paul George
97 — Myles Turner
59 — Granger pic.twitter.com/4GPP1iuHXF

— PacersMuse (@PacersStatsMuse) November 24, 2022
StatMuse
Buddy Hield rocks StatMuse illustration as PFP
Ayyooo👀👀

— Buddy Love !!!! (@buddyhield) November 16, 2022
Myles Turner earns it
Worked My Ass Off This Summer To Get Back! God Is Good 🙏🏾 https://t.co/vGGnN7tjln

— Myles Turner (@Original_Turner) October 29, 2022
Pacers shout
elite. https://t.co/2pEGBT31hM

— Indiana Pacers (@Pacers) October 28, 2022
Kings IG shout
TRENDING SEARCHES
See what StatMusers around the world are asking
Sports Search
Global Search
Money Search
Search stocks, FX, Bitcoin and more on statmuse.com/money
FUN FACT
Fun Fact: John Wall and Russell Westbrook are leading the NBA in assists off the bench. pic.twitter.com/SqtFz4VId5

— StatMuse (@statmuse) November 22, 2022
JOIN THE NETWORK
Are you a world-class engineer or creative interested in joining the team at StatMuse? We're hiring. Send your project links or profiles to jobs@statmuse.com
Looking to contribute to The Muse Network? DM us @StatMuse or email us at themuse@statmuse.com
Interested in beta testing our next gen AI creative tools and new search domains? Email us at alpha@statmuse.com
THE STATMUSE SHOP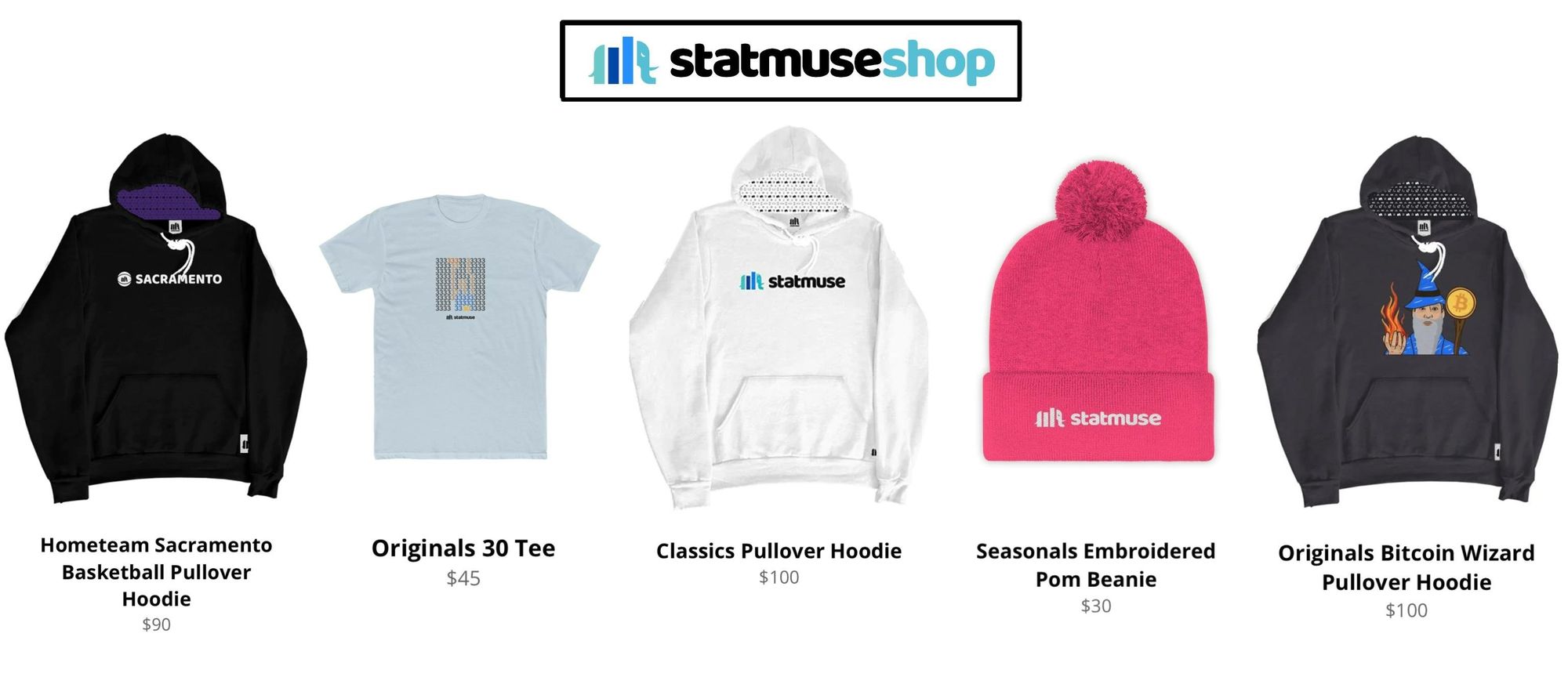 SHARE THE GOODS
Share The Muse Letter with someone you know. Get good karma.
Did someone share this with you? Sign up for The Muse Letter here.