Get Answers That Help You Set the Perfect Lineup
StatMuse can answer DFS players' basketball questions in their native tongue — DraftKings and FanDuel points. Get instant answers based on the two major sites' unique scoring systems before locking in the perfect lineup. Here are a few examples of how to take advantage of this feature.
Specific stats included are accurate as of the date of publication and may have since changed.
Game Logs
One of the most common DFS-related questions on StatMuse is in regard to players' game logs. To get a simple game-by-game breakdown, ask for a specific player's DraftKings (DK) or FanDuel (FD) points "by game" over a specific time period. Asking "per game" will give a single average and not specifying a time period will only return the first few games of a player's career. So, something like "What is Kevin Durant's DraftKings points by game this season?" will return a graph highlighting his DK points and a data table with his other relevant stats.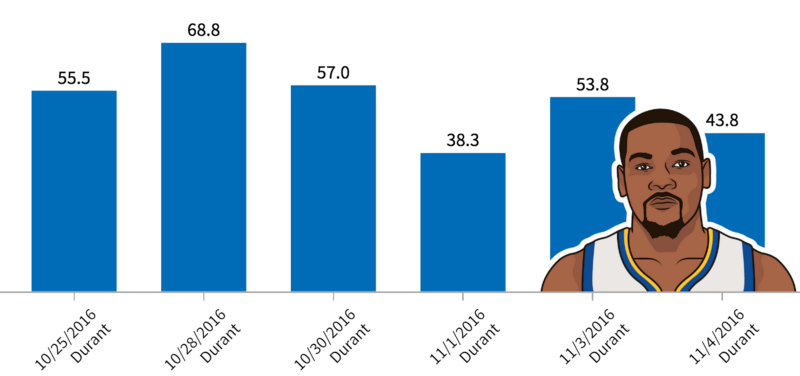 If you'd like to see a specific stat in the data table that isn't listed by default, simply add "list [stat]" to the end of your question. For example, to see Kevin Durant's usage by game in addition to his DraftKings points, ask "What is Kevin Durant's DraftKings points by game this season; list usage?" and the data table will include a column for usage while keeping his DK points prominently featured in the bar graph.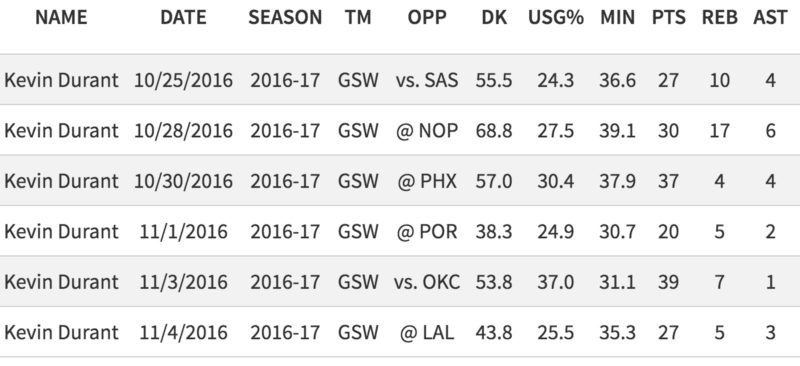 Match Ups
Game logs can even be specified by opponent to get an idea of how a player has done against a particular opponent. Just add "vs [opponent]" to your game log question.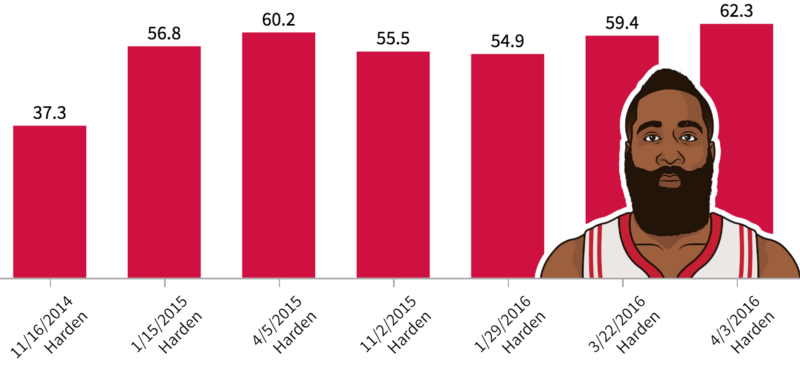 To see how a player has performed vs. a team relative to how he's done against every other team, you can rank his average DFS points by opponent. You can drill that down by a specific timeframe to get only the most recent results or even filter it by a player's team affiliation.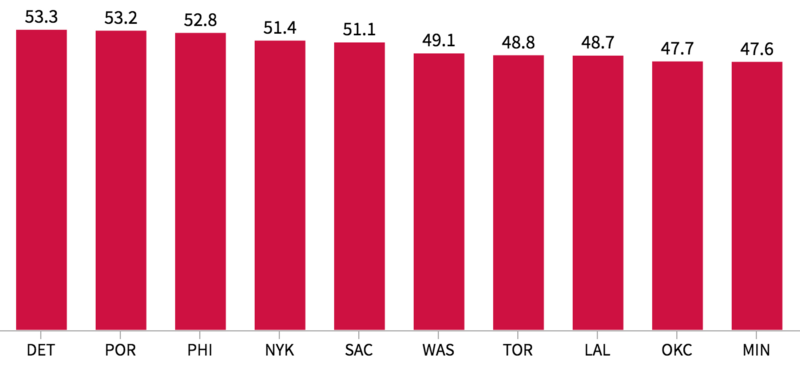 Playing Time
Filter your results by a player's actual time on the court by averaging DFS points based on common designations like "per 48 minutes," "per 36 minutes," or even "per minute."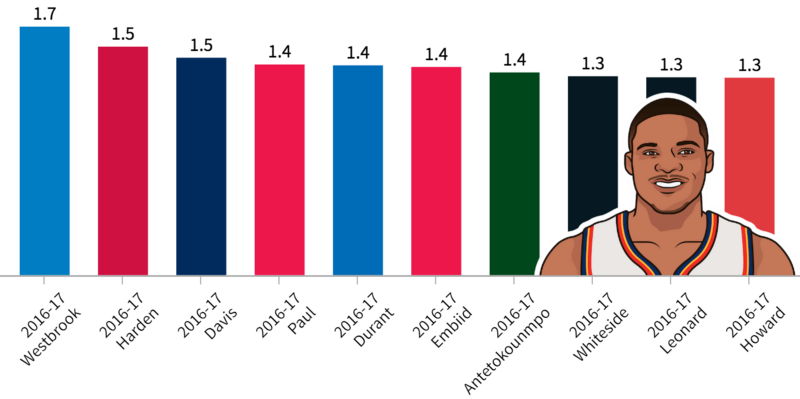 Be sure to use a minutes limitation like "with at least 10 MPG" to filter out any outliers who may have scored two points in their one minute of garbage-time action.
You can even ask game-level questions based on starter/reserve status by adding "off the bench" to see which players still contribute despite not being in their team's starting lineup.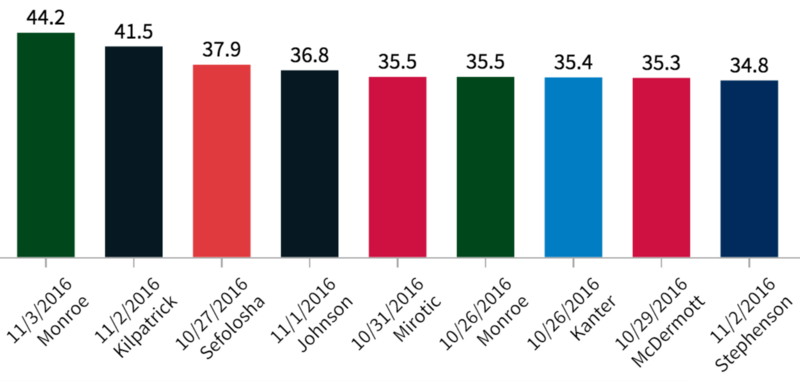 Home/Road Splits
See if a player needs the roar of the home crowd in order to produce by asking using "at home," "on the road" or even both at the same time for a side-by-side comparison.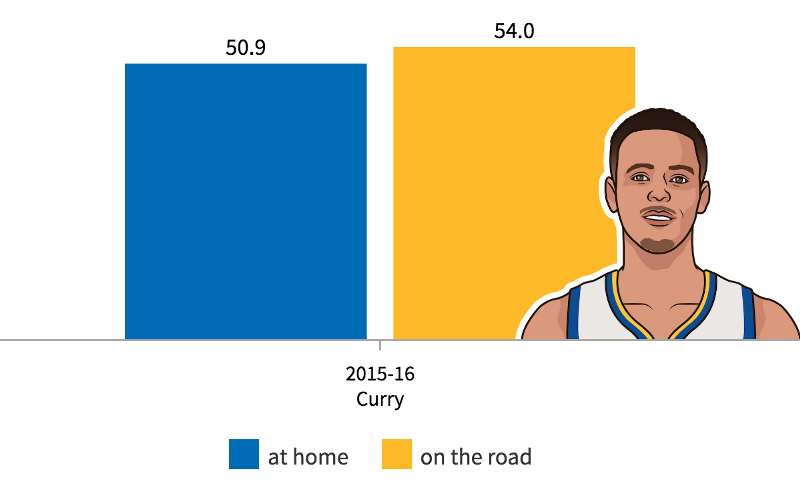 Even specific game log questions can be broken down by whether the action was at home or on the road.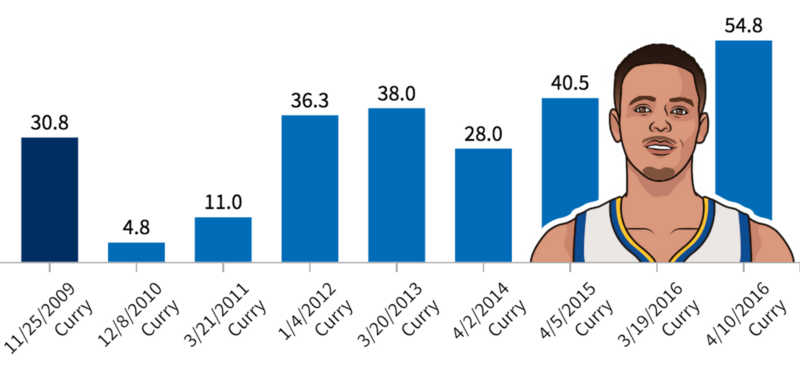 And, again, find out how a player's home/road performance against a specific team compares to that of his other opponents.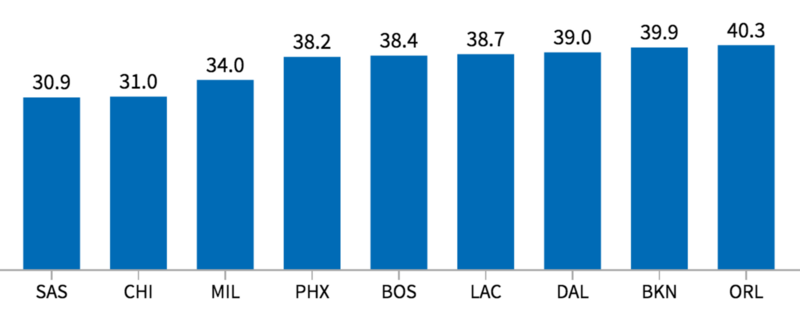 With, Without
If a player is a last-minute scratch or a superstar goes down with a season-ending injury, it's easy to project who may benefit from his absence by using the "with, without" function. See how a specific player's performance is affected by a specific teammate being inactive by asking for that player's stats "with, without" his teammate.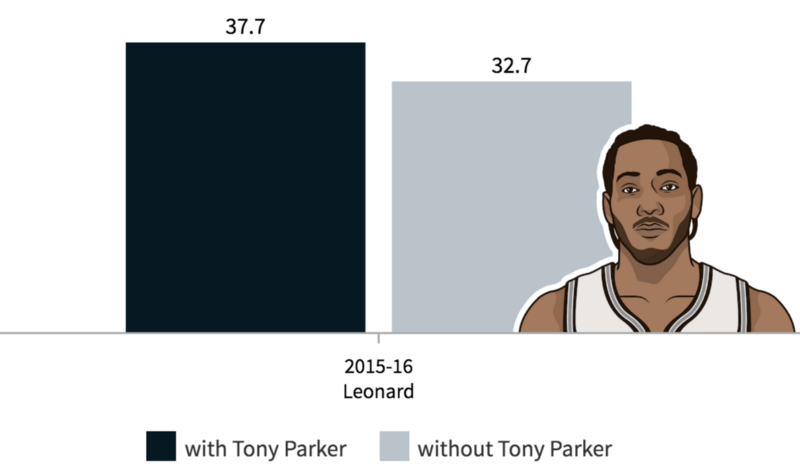 Furthermore, you can see how the absence of a player affects all of his teammates by breaking it down by player.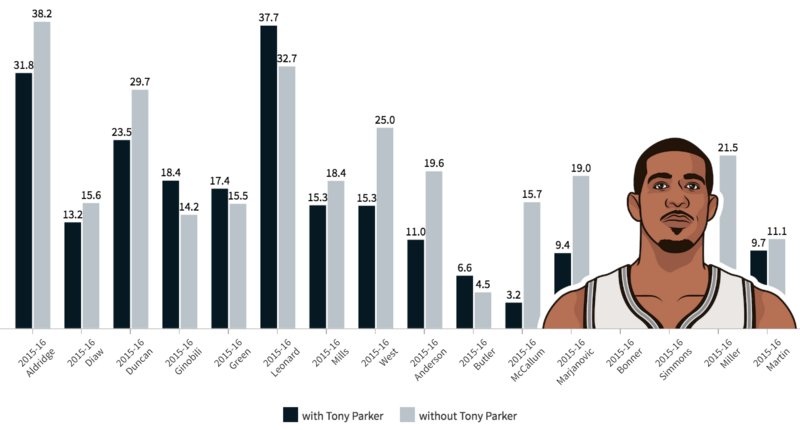 Please note that asking about stats with or without a player is based on whether or not the player in question was inactive for an entire game, not based on when he was on the court and on the bench in a specific game.
Back-to-Backs/Day of Rest
See if fatigue plays a factor by asking about back-to-backs to see how a player does on the second of consecutive games.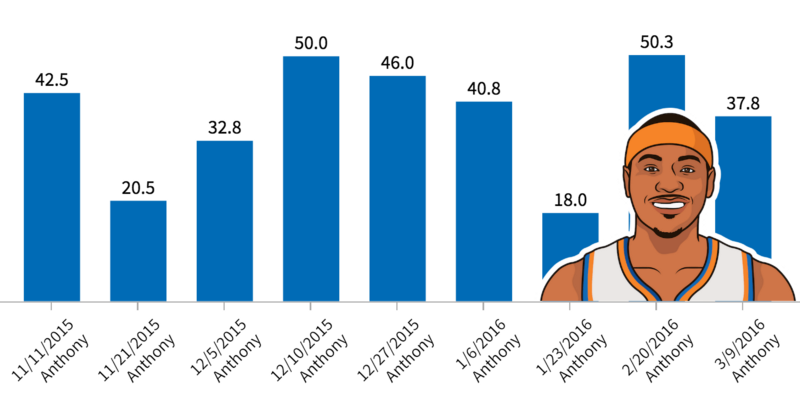 You can break it down even further to see how a player performs based on a specific number of days of rest. Look to the data table to get a full display of stats based on how many days of rest (DR) a player has between games in a given timeframe.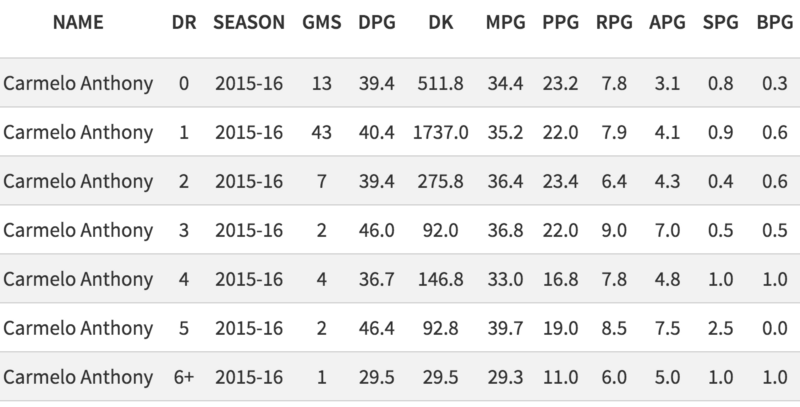 Points Allowed By Position
Finally, get an idea of which defenses may be vulnerable to specific players by seeing how many DFS points a team allows to a certain position. You can even specify only starters so that the garbage-time crew doesn't affect the overall averages.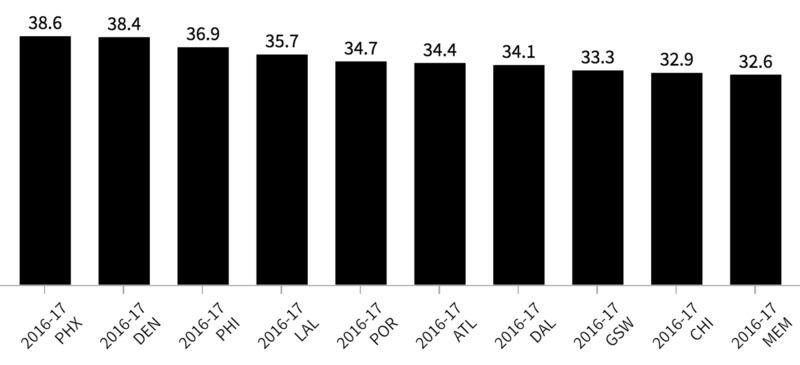 You can also drill down how specific positions perform against specific players.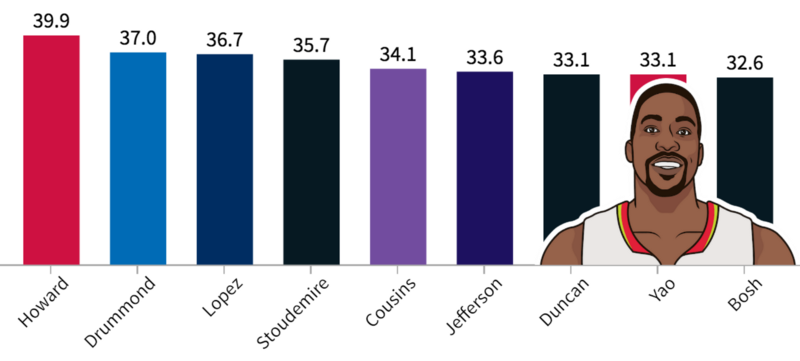 You can even break that down by game to get an overview of how a position has done recently against a specific player or team.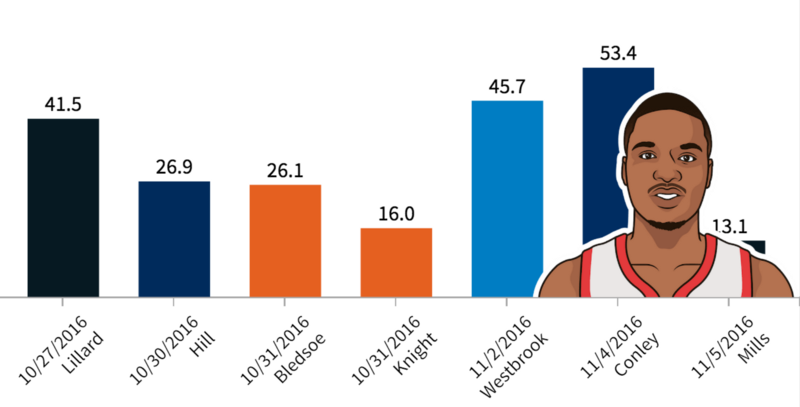 Additional Research
These are just a few examples of how StatMuse can be used to answer questions to help with DFS research. If you want to learn more about what the platform can do, start with our basic NBA tutorial series and get a breakdown of every stat supported in our Basketball Statistics Glossary. Also, follow our resident DFS pro, Jeff Collins (aka JeffElJefe), to see examples of how he uses StatMuse for his own research.
If you need any help asking a specific question, click the blue chat icon in the bottom right-hand corner of any StatMuse page or send us a Tweet.