The Evolution of the Three-Point Shot


A small sample of the 3-point records Stephen Curry and the Warriors have demolished in 2015–16.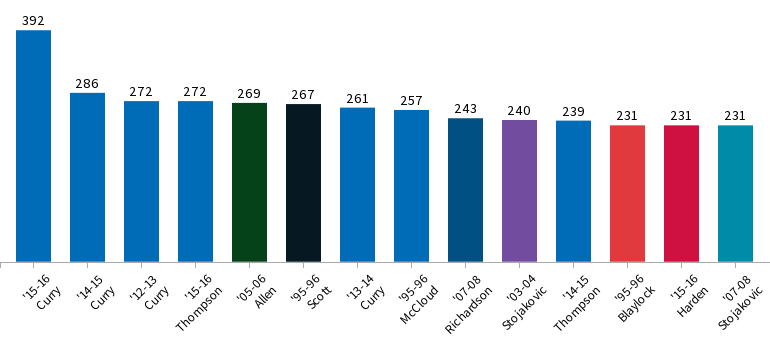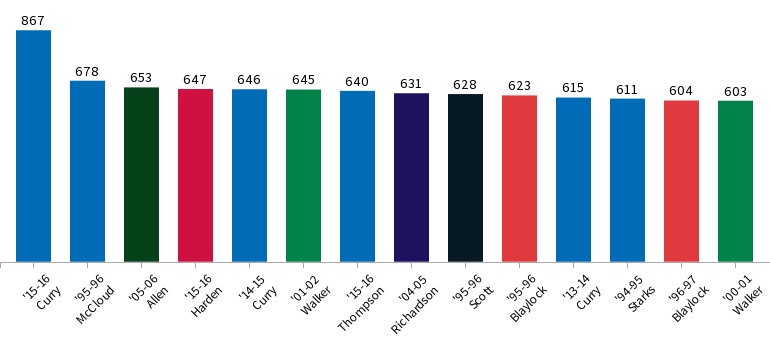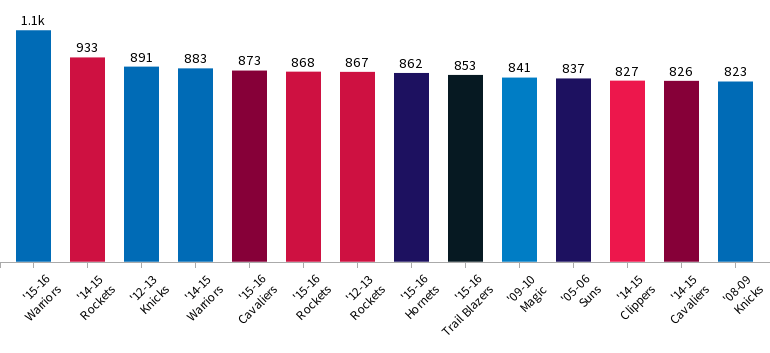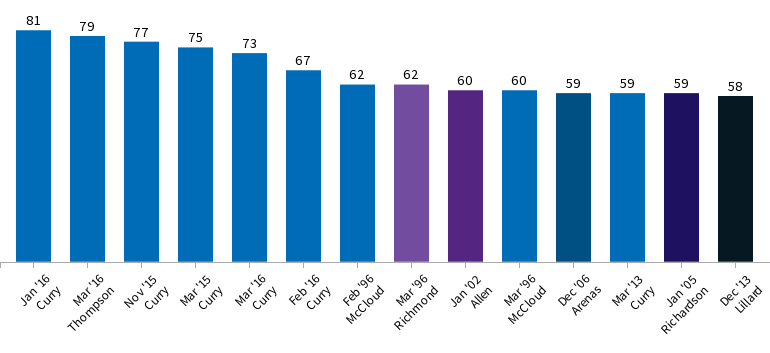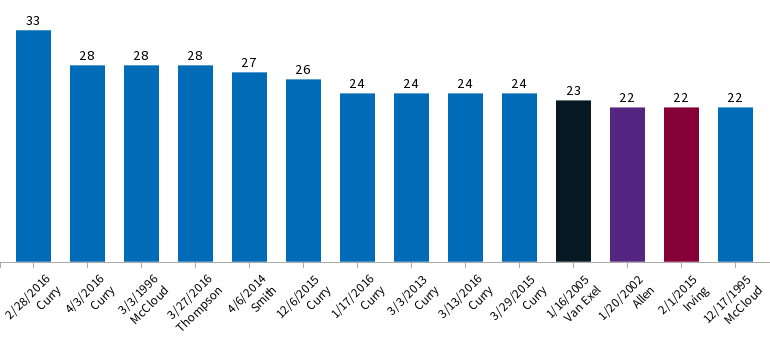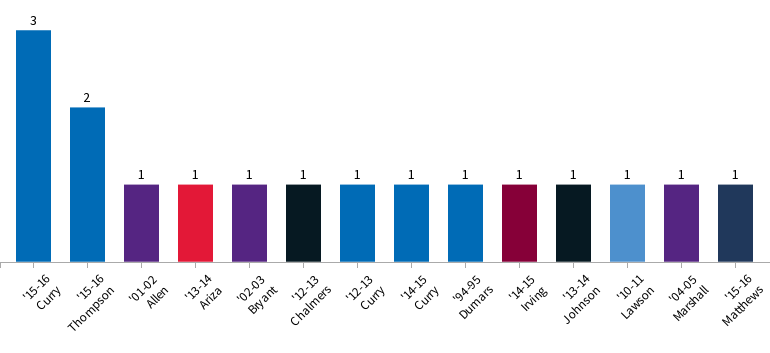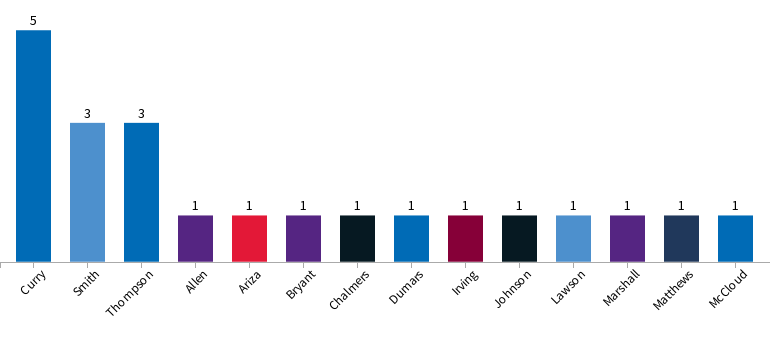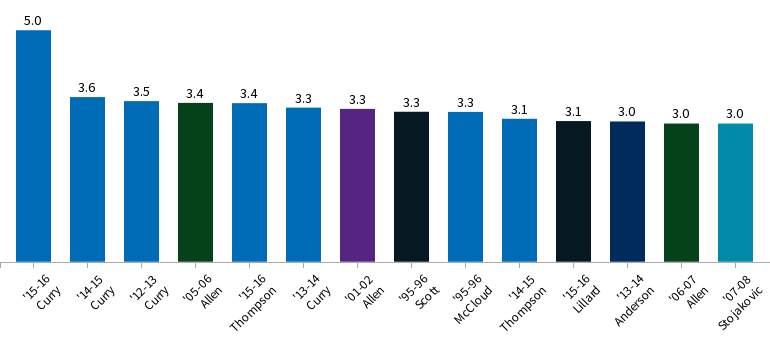 The 3-point Shot Didn't Exactly Take Over the NBA in its First Season.
Brian Taylor has the distinction of being the NBA's career-leader in 3pm after its inaugural season with 90.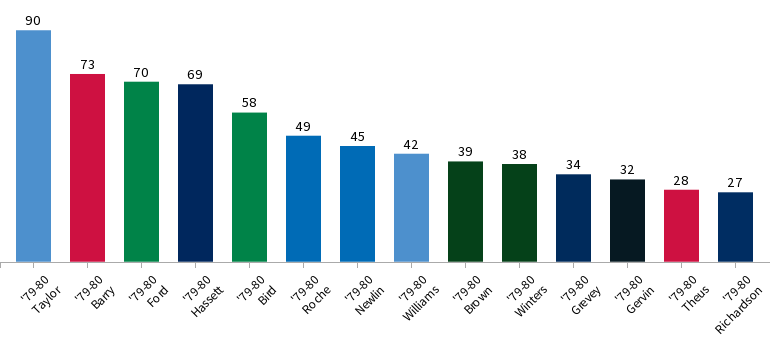 The NBA attempted just over 5,000 threes in the inaugural season, but that number actually dropped in the seasons after.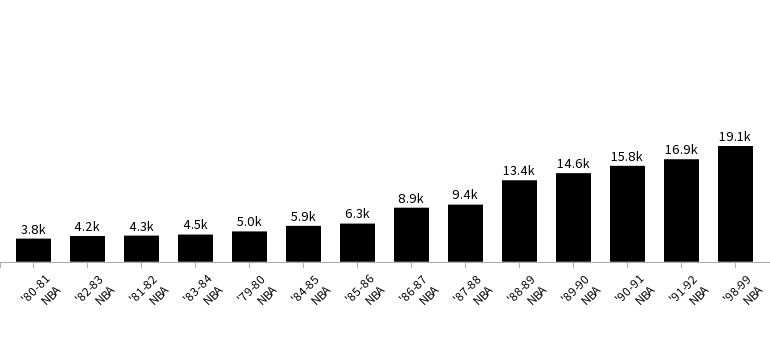 Compare that to 2015–16, where the NBA has broken the record by heaving over 58,000 three-point attempts.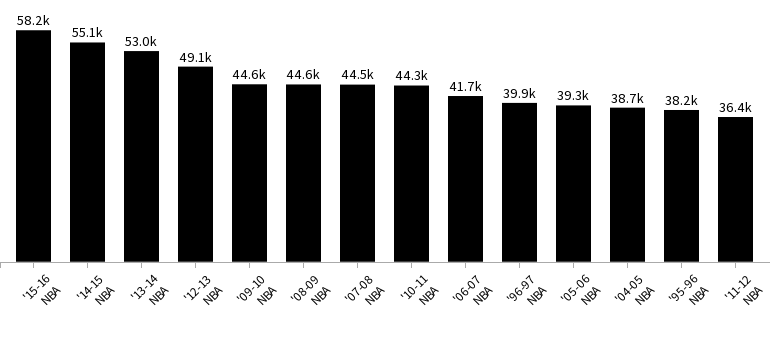 Nine of the top 20 marks for 3pa per game by a team in a season have occurred just in 2015–16.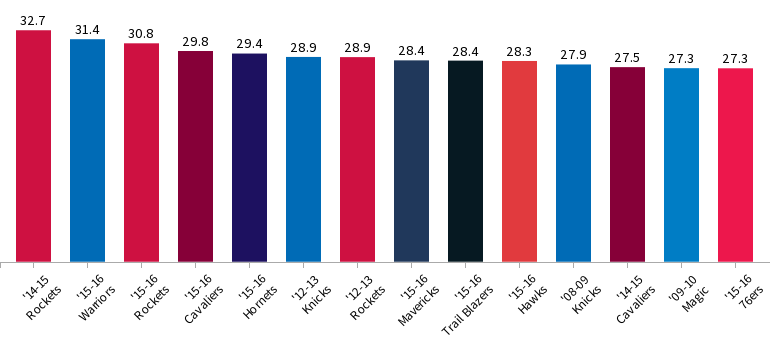 The Rick Pitino-led Knicks shot the three at a pace unheard of in the shot's first decade.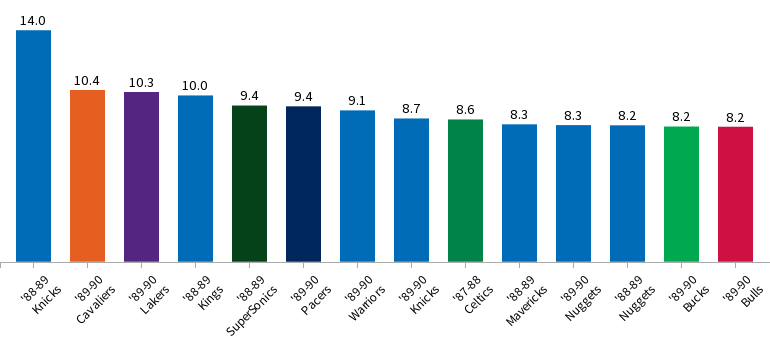 The league had started to embrace the three-pointer more in the season before the line was moved closer.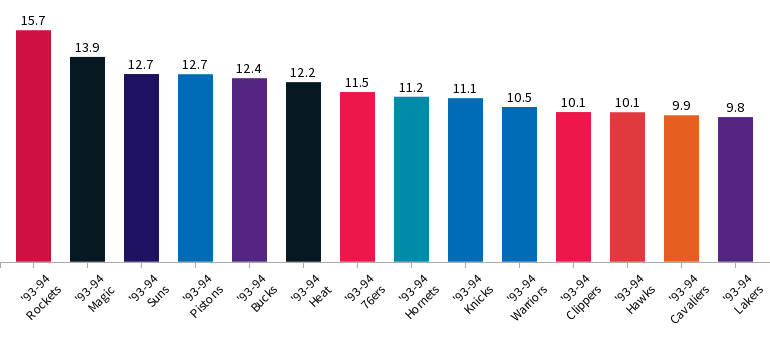 By the final season with the shortened line, however, teams were chunking threes like crazy.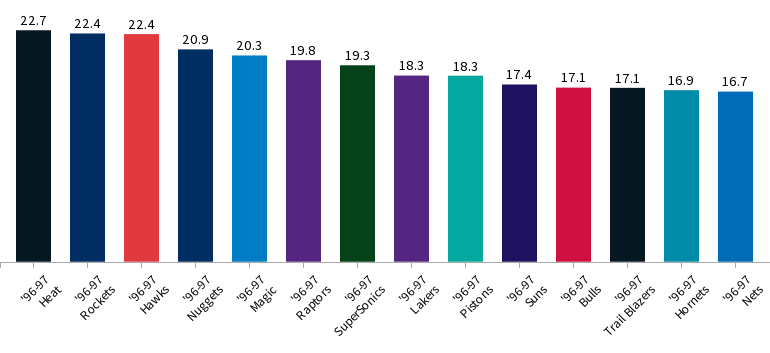 Teams take the Tobias Fünke approach to heaving 30+ threes a game.
Before being known for ranting about Steph and the Warriors ruining the NBA, Oscar Robertson was a bad, bad man. He's still the only player to ever average a triple double in a season.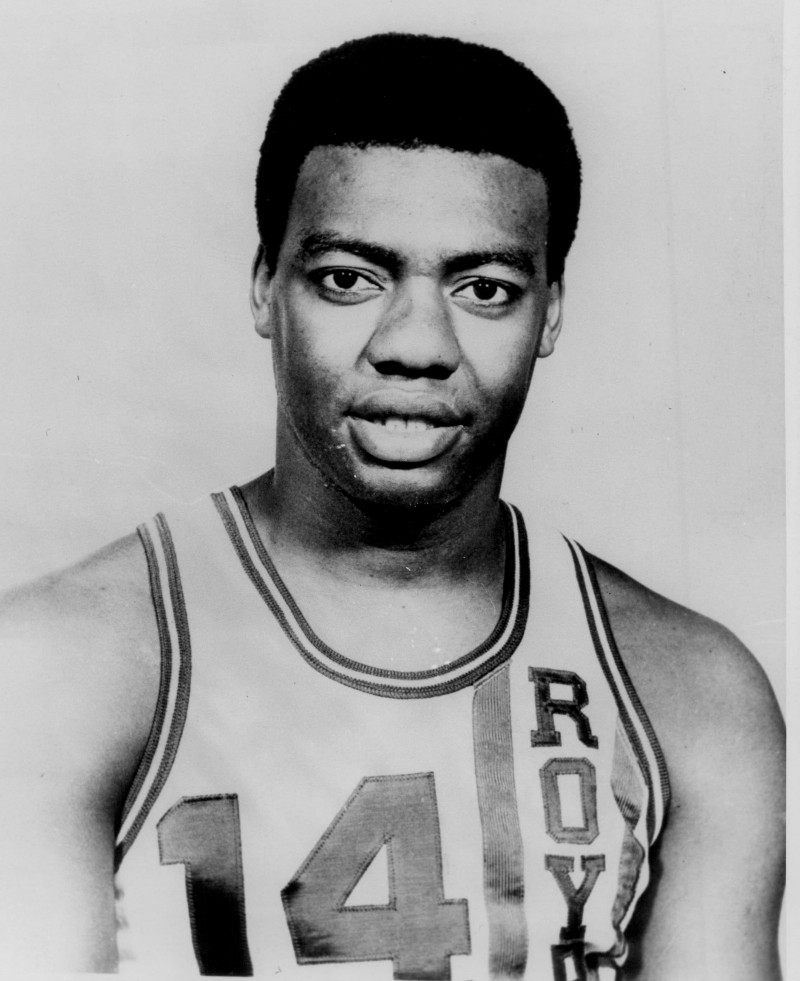 The 3-point shot is here to stay; and this shot chart is the harbinger of doom for any naysayers.