How Removing Hand-Checking Enabled the NBA's Scoring Explosion
With the NBA completing a record-shattering season, Chad Shanks and Justin Kubatko evaluate reasons that could have led to the league-wide offensive explosion and track the trends back to the banishment of hand-checking.
Listen to the embedded audio and browse through the StatMuse stats mentioned in the episode (data accurate as of the date of publication).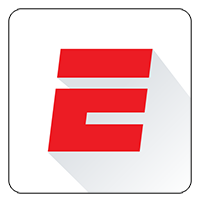 The Record-Shattering 2016–17 Season
In addition to Russell Westbrook breaking the record for most triple-doubles in a season by a player, the league overall had 117 triple-doubles in 2016–17, shattering the previous record of 78 from 1988–89.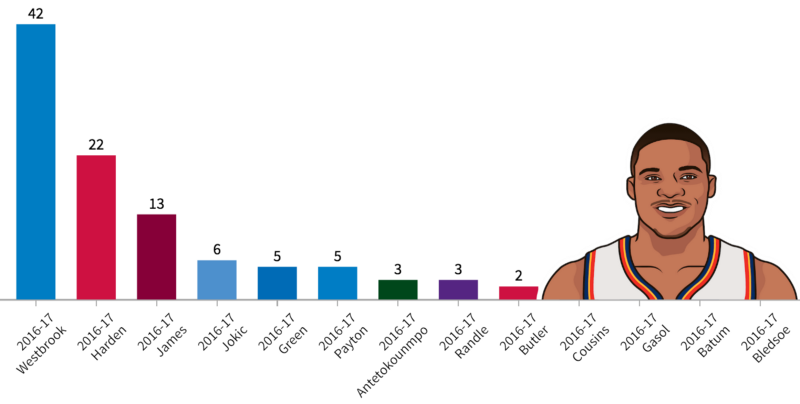 There were also 110 instances of a player scoring 40+ points in a game, trailing only the 1961–62 season where Wilt Chamberlain had 63 such games just by himself.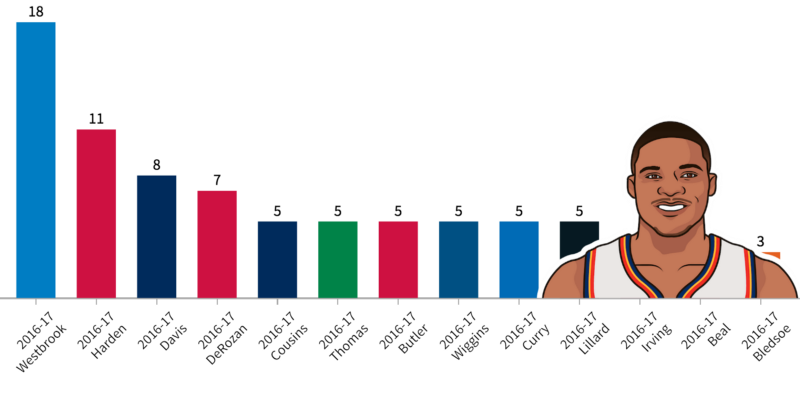 In addition, 10 different players had a 50-point game this season, breaking the previous record of eight, which was done twice (as recently as the 2015–16 season).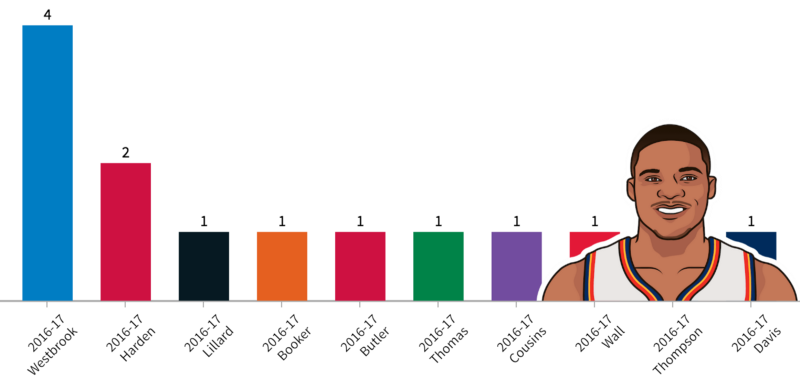 Finally, an NBA-record 13 players averaged at least 25 PPG.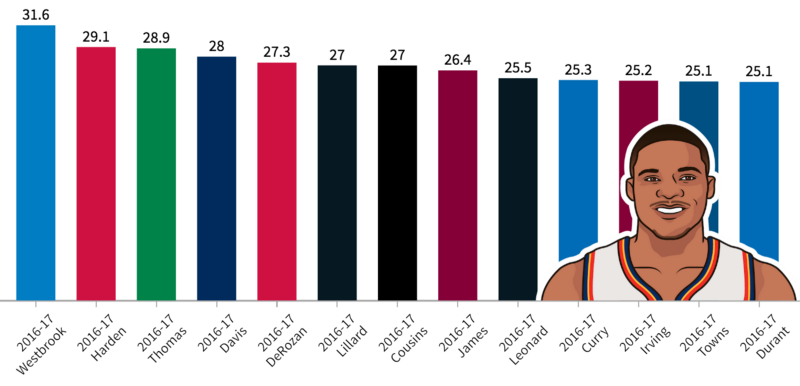 Trending since 2004–05
Several of the league-wide highs (or lows, given the specific stat) have been trending steadily since the 2004–05 season, which is the first year the league started enforcing the hand-check rule, which limits any hand/arm contact a defender can make with an opponent on offense.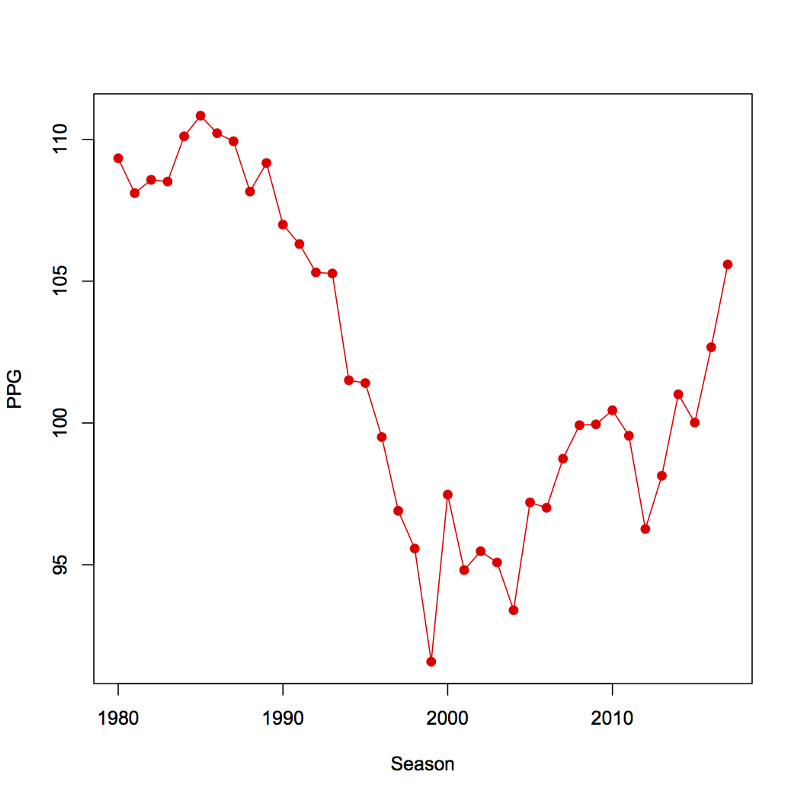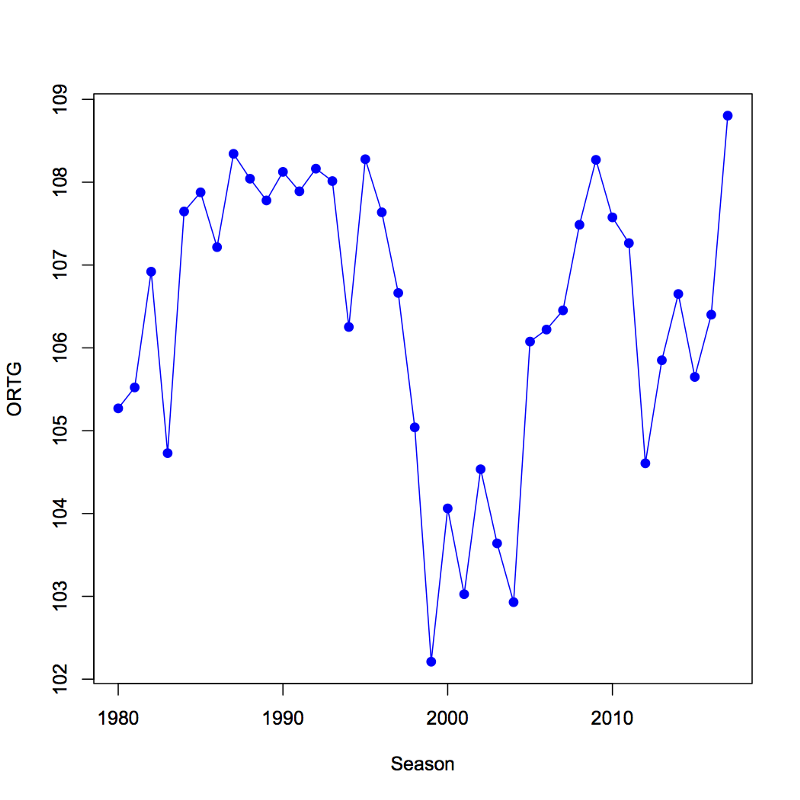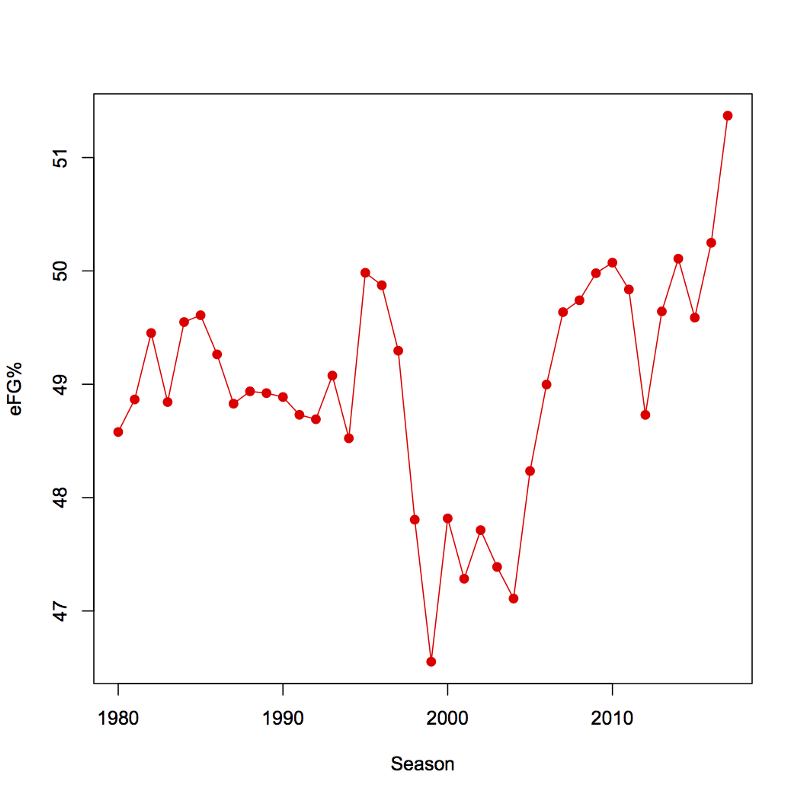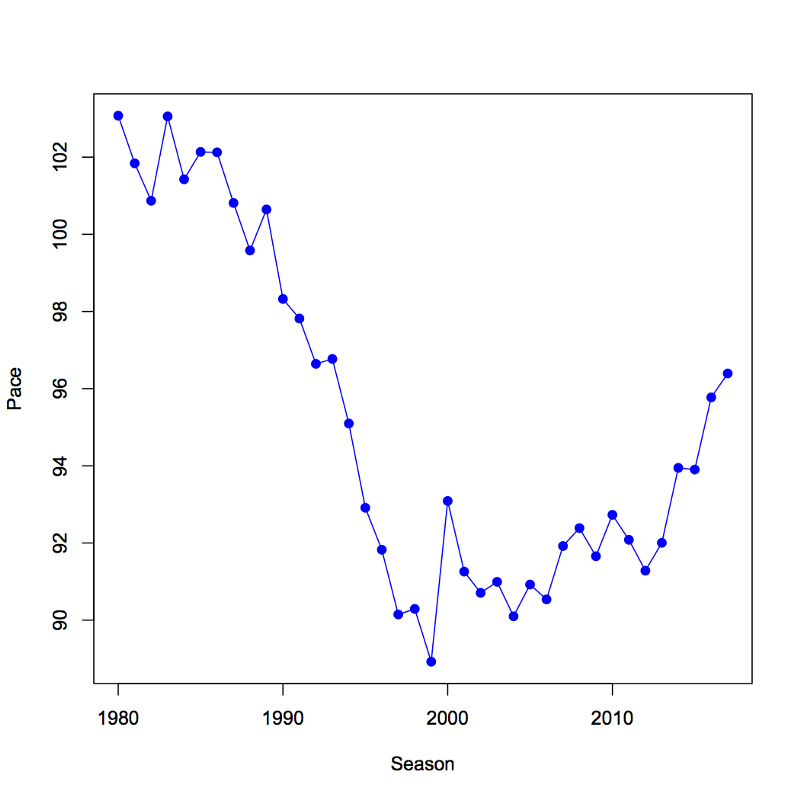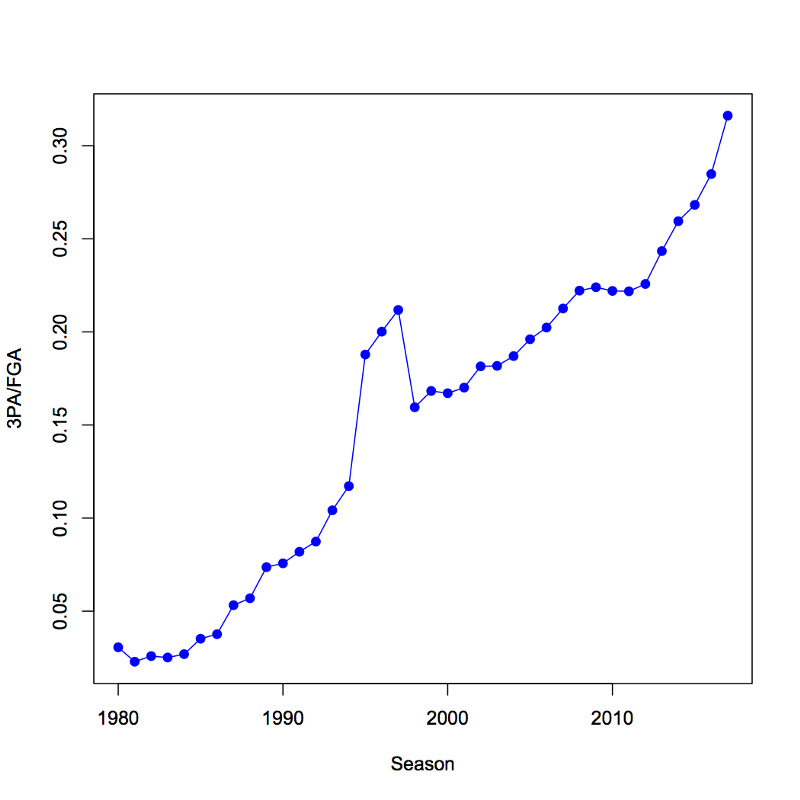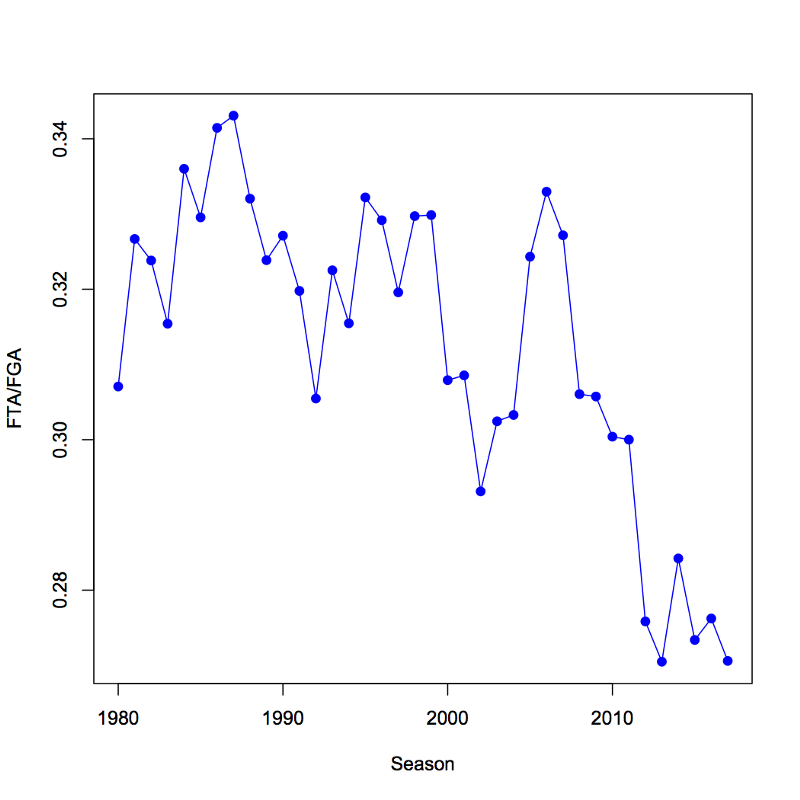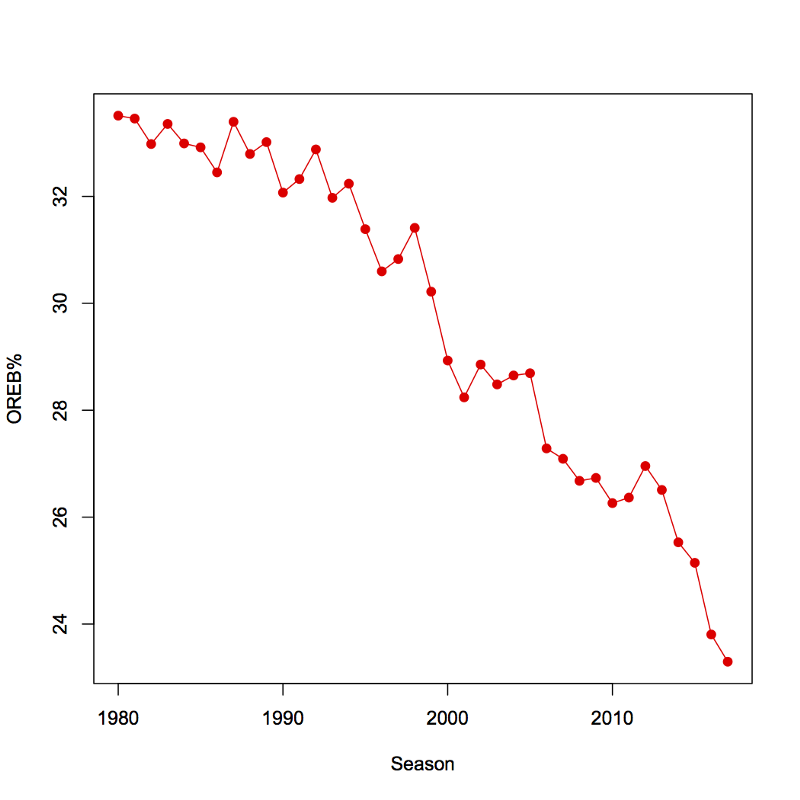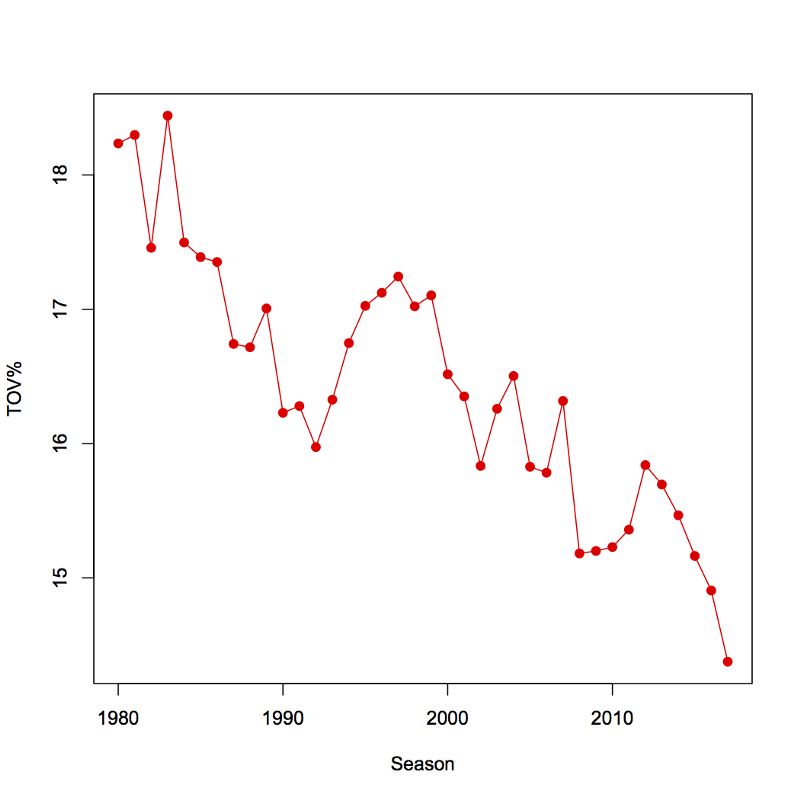 Additional Reading/Sources
What Happened to the NBA's Beautiful Game?
Did anybody get the license plate? For the better part of the last 40 years, American professional basketball has been…bleacherreport.com
Michael Jordan: Could He Really Score 50 with the Hand-Check Rule in Place?
Chicago Bulls Kelly Scaletta Featured Columnist Scottie Pippen declared once that Michael Jordan could score 50 in…bleacherreport.com
How would MJ fare in today's NBA?
Many say the rules changes to open up the game would make the game's greatest player even more effective, but is that…www.sbnation.com
Should Hand Checking Return In The NBA? - Hoops Junction
Hand checking has been completely eliminated since the 2004-2005 season in the NBA. Commissioner David Stern believed…www.hoopsjunction.com
Four Years Later, N.B.A. Sees the Points
There is change and then there is evolution, and the difference between the two explains the curious and sudden…mobile.nytimes.com
Additional Stat Stories Episodes
Stat Stories: Episode 18 — The Triple-Double Bubble
Explaining the Recent Spike in Triple-Doublesblog.statmuse.com
Stat Stories: Episode 20 — The Defense Rests
Does Defense Really Win Championships?blog.statmuse.com
Stat Stories: Episode 24 — Greek Army Knife
Examining Giannis Antetokounmpo and the NBA's Best "Swiss Army Knife" Playersblog.statmuse.com