Examining Giannis Antetokounmpo and the NBA's Best "Swiss Army Knife" Players
With Giannis Antetokounmpo posting record-setting totals across the five major stat categories, Chad Shanks and Justin Kubatko examine his place among the NBA's all-time best "Swiss Army Knife" players.
Listen to the embedded audio and browse through the StatMuse stats mentioned in the episode (data accurate as of the date of publication).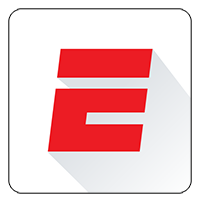 In 2016–17, the Milwaukee Bucks' Giannis Antetokounmpo finally had the breakout season many had been anticipating. In the process, he joined Sam Lacey as the only players to ever average 8 rebounds, 5 assists, 1.5 steals and 1.5 blocks in a season, but Giannis practically doubled Lacey's scoring output.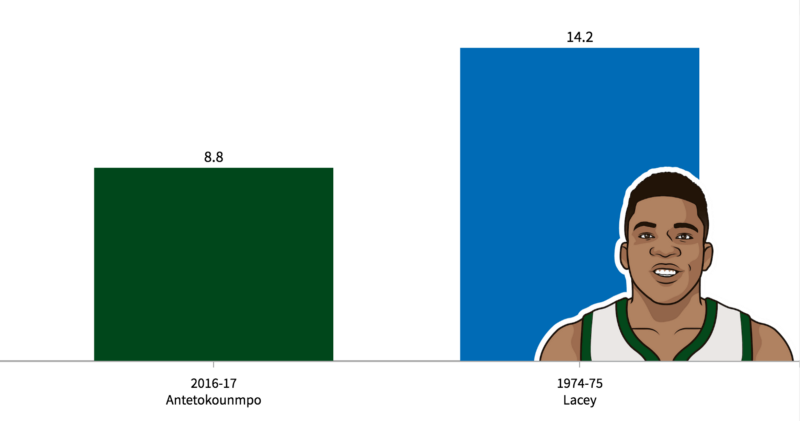 In addition to becoming the first player ever to finish a season in the top 20 for each of the five major stat categories (points, rebounds, assists, steals and blocks), Giannis also was the fifth player to lead his respective team in each category.
Along the way, he also tied Kareem Abdul-Jabbar's Bucks record for career triple-doubles.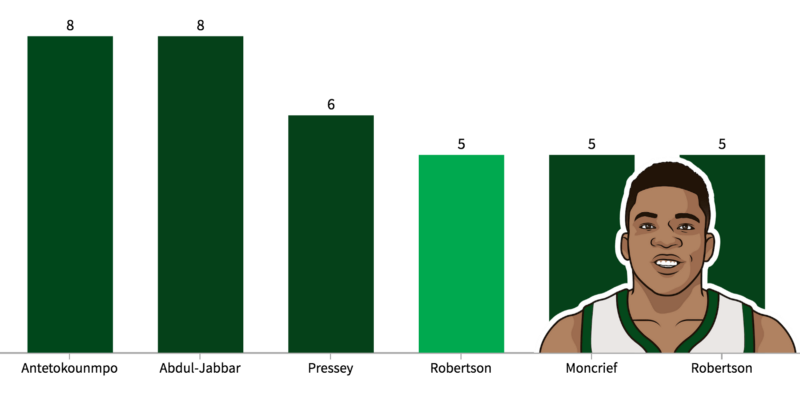 One possible reason for Giannis' surge in stats is Bucks' head coach Jason Kidd deciding to put the ball in his hands and depend on him to be the team's primary playmaker, which resulted in a usage rate that placed him among Milwaukee's all-time greats.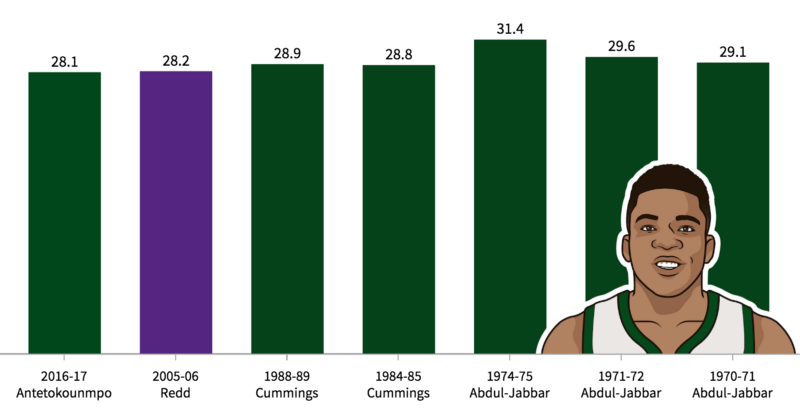 Milwaukee also sought to limit Antetekounmpo's weaknesses, specifically his outside shooting. As evidenced by his shot charts, he concentrated more on interior offense this season than he did as a rookie.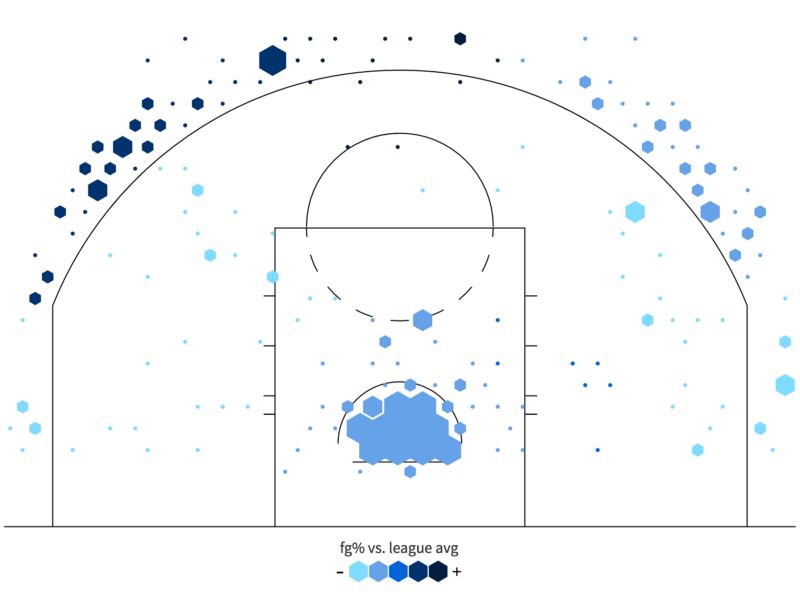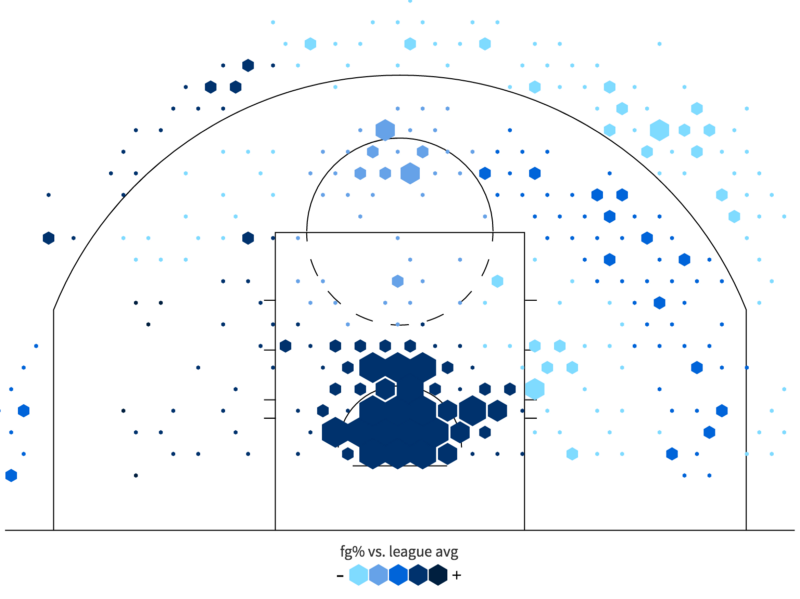 Giannis joins a relatively short list of "Swiss Army Knife" players who could pretty much do everything on both ends of the floor, including Dr. J, David Robinson, Kevin Garnett and Hakeem the Dream.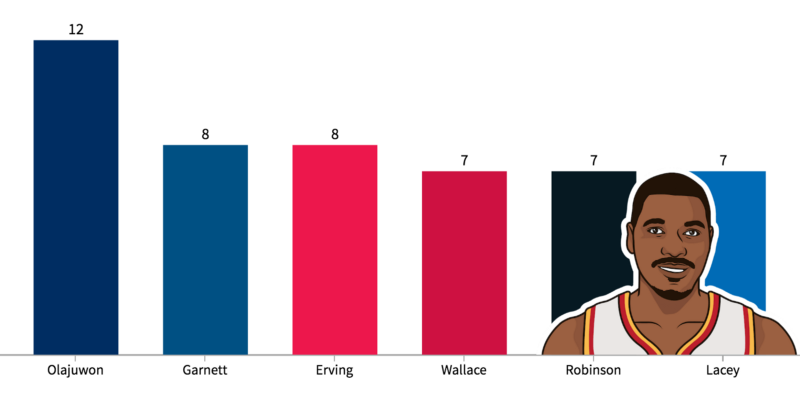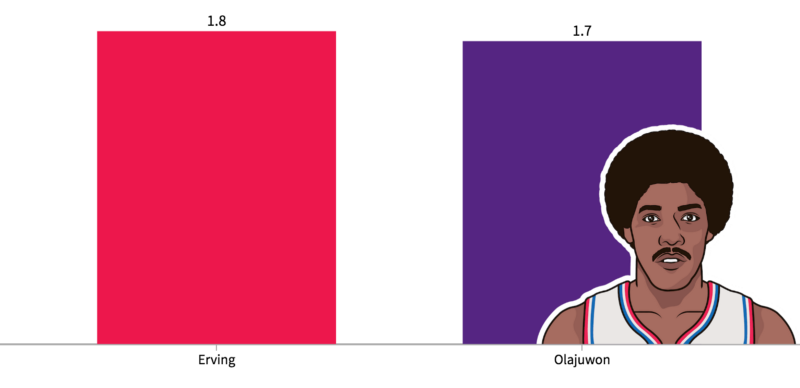 Even lesser-known players have proven very versatile — like the Suns' Alvan Adams. While he ultimately had a decent career, he faded signifcantly after an incredible rookie season.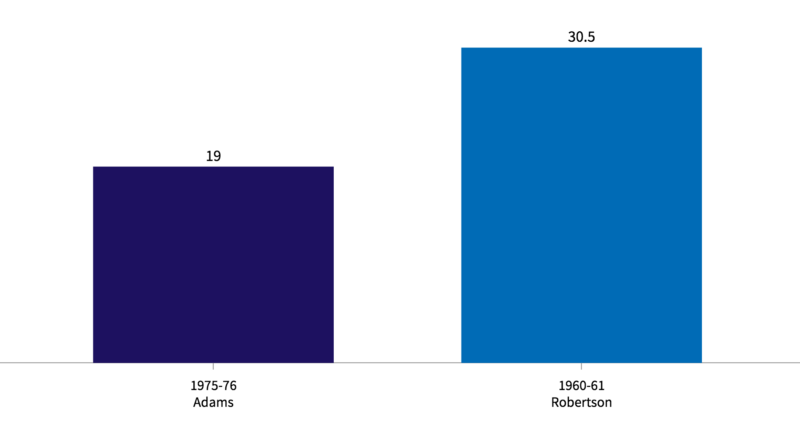 But if there's a godfather of Swiss Army Knife players, it's definitely K.G., who had more 20/10/5/1/1 seasons than every other player combined since steals and blocks were introduced as an official stat in 1973–74.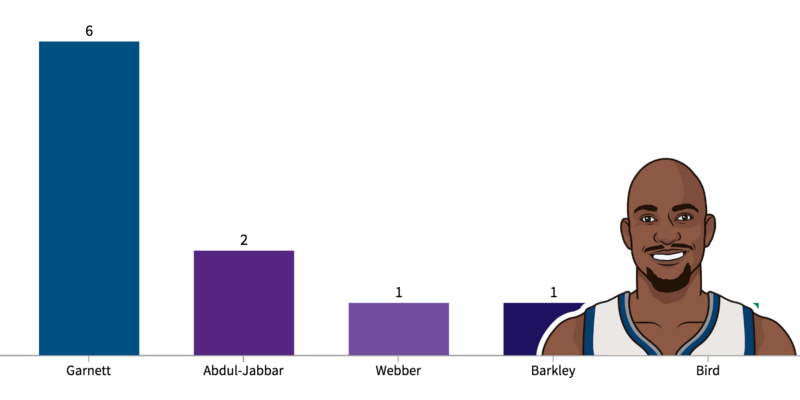 Sources/Further Reading
StaTuesday: Recapping Giannis' incredible statistical season | FOX Sports
As the rest of the country is finding out with the Milwaukee Bucks in the playoffs, Giannis Antetokounmpo is a joy to…www.foxsports.com
Peak Greek: The rise of Giannis Antetokounmpo
Get expert analysis, unrivaled access, and the award-winning storytelling only SI can provide - from Peter King, Tom…www.si.com
'Point forward' more than a novelty for Antetokounmpo
Marques Johnson, who either was or wasn't the first "point forward" in NBA history and either did or didn't coin the…www.nba.com
Additional Stat Stories Episodes
Stat Stories: Episode 18 — The Triple-Double Bubble
Explaining the Recent Spike in Triple-Doublesblog.statmuse.com
Stat Stories: Episode 20 — The Defense Rests
Does Defense Really Win Championships?blog.statmuse.com
Stat Stories: Episode 23 — Second to One
The Best Seasons That Didn't Win NBA MVPblog.statmuse.com