Discussing the Best Performances from Players on Bad Teams
Anthony Davis is off to a monster start this NBA season despite his team struggling for wins. Chad Shanks and Justin Kubatko discuss Davis' performance and how it compares to some of the best all-time performances from players on bad teams on the sixteenth episode of the StatMuse podcast, Stat Stories.
Listen to the embedded audio and browse through the stats mentioned in the episode (data accurate as of the date of publication).


Anthony Davis' four 40-point games this season are already a new career-high for 40-point games in a season.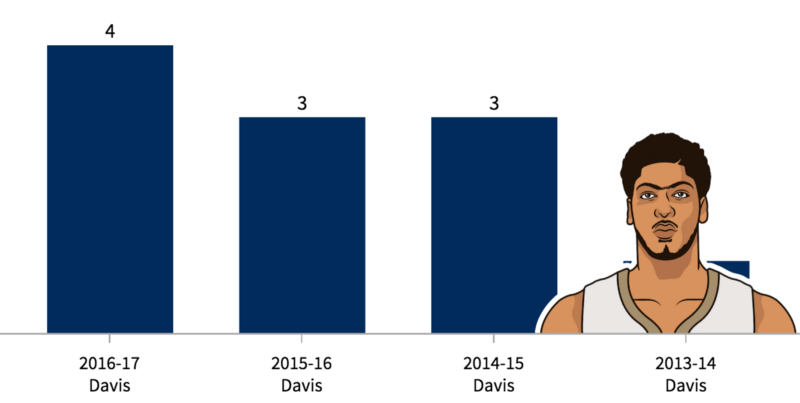 Through November, Anthony Davis has 4 games with at least 40p/10r this season, more than the rest of the NBA combined.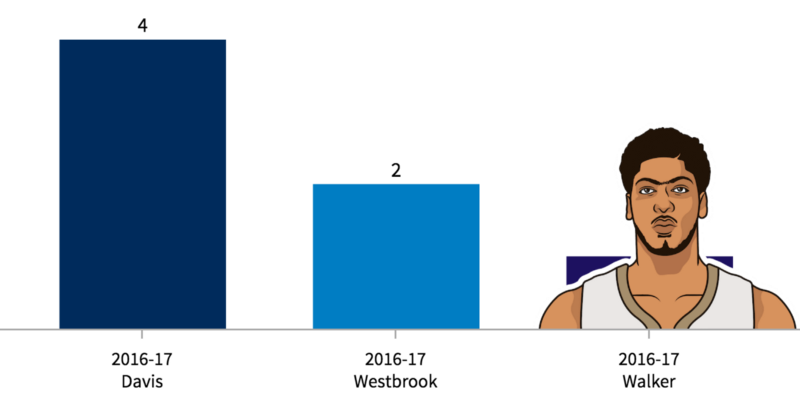 Anthony Davis' PPG/RPG/BPG line so far has only been matched in a full season by Bob McAdoo, who pulled off the feat in three consecutive seasons starting in 1973–74.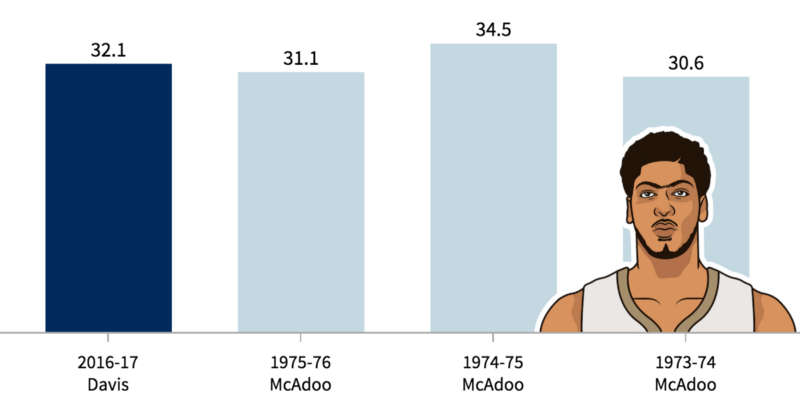 DeMarcus Cousins has five games with at least 35 points and 20 rebounds since coming into the NBA. The rest of the league has combined for six such games in that span.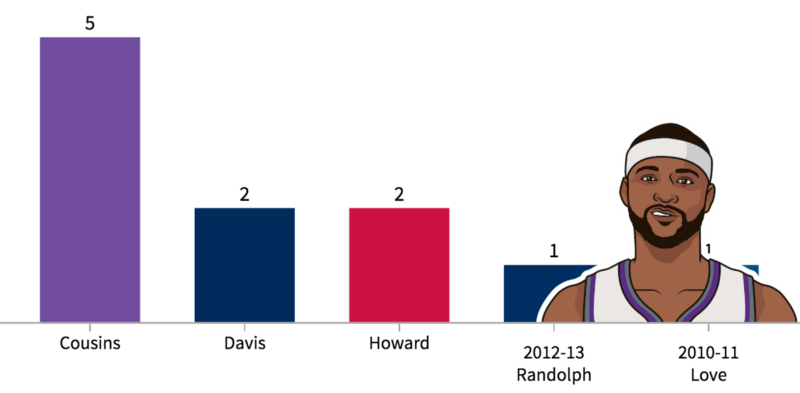 Wilt Chamberlain's 44.8 PPG in 1962–63 is the second-highest scoring average in a season, but the Warriors went just 33–49 that year.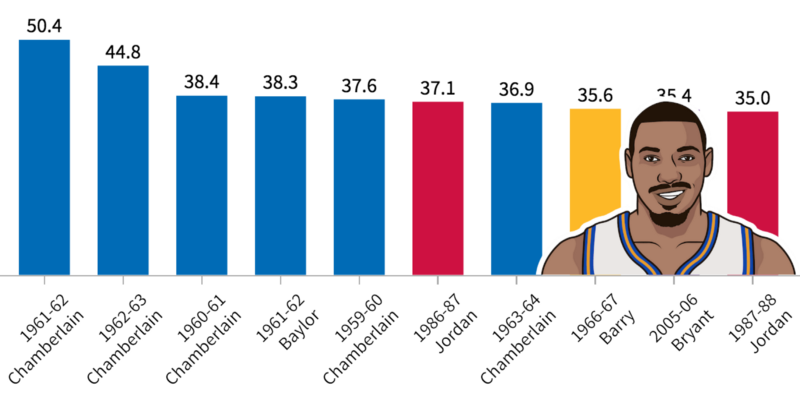 Orlando Woolridge (25.1 PPG, 6.8 RPG) and Walt Bellamy (31.6 PPG, 19 RPG) had the two worst records in a season by a player with at least 25 PPG.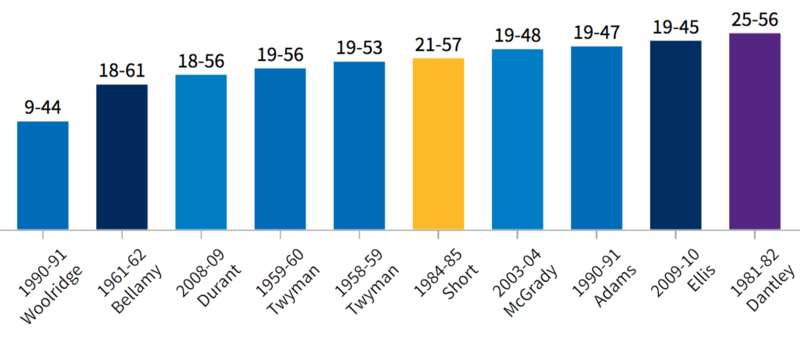 Bellamy's losing ways continued throughout his career and he even made the Hall-of-Fame despite having a .422 career winning percentage — the fourth-lowest by a player who averaged at least 20 points per game.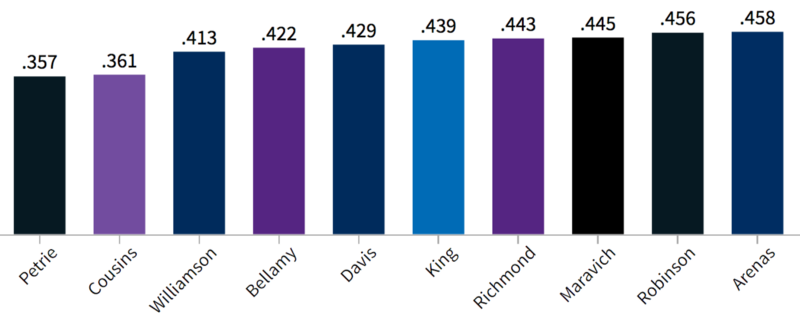 Neil Johnston is, in fact, a real NBA player (and a Hall-of-Famer, a three-time scoring champion, a six-time All-Star selection and a five-time All-NBA selection). He led the league in scoring in 1952–53 despite his team going 12–57.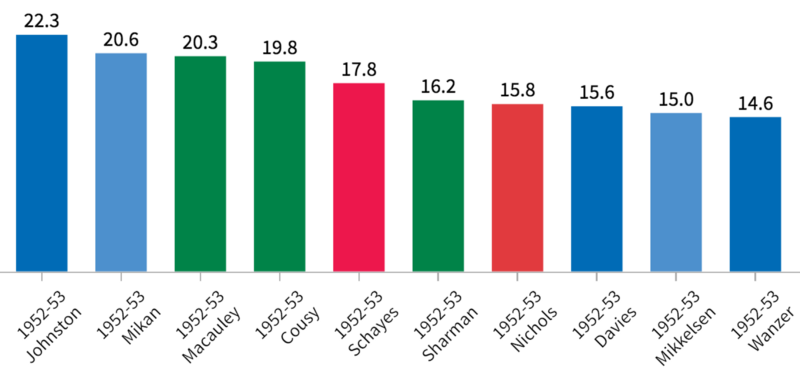 Sources/Further Reading
Conversations: Marc Stein with Anthony Davis
ESPN's Marc Stein visits with Pelicans star forward Anthony Davis about his big numbers and bouncing back from New…www.espn.com
How Anthony Davis is becoming an unstoppable force for Pelicans
On hold for a while, the Anthony Davis tour of destruction is in full force this season. Take a look at how he is doing…www.espn.com
Anthony Davis Explains The Difference Between His Team And Good Teams
The New Orleans Pelicans started the season 0-8 despite having one of the very best basketball players in the world…deadspin.com
Even the Memphis Grizzlies Are Shooting Threes Now
The NBA's Last Holdout Is Finally Embracing the Trendblog.statmuse.com
Just How Good Was Anthony Davis on Opening Night?
Providing Perspective for His Huge Statistical Performanceblog.statmuse.com
Mike Trout Is the Only Choice for AL MVP
Forget the Angels' Record, He's the Best Player in Baseballblog.statmuse.com