Dissecting Convoluted Hall of Fame Selection Processes
In the fourteenth episode of the StatMuse podcast "Stat Stories," Chad Shanks and Justin Kubatko break down the convoluted Hall of Fame selection processes of each of the four major American team sports and offer suggestions to fix them.
Listen to the embedded audio and browse through the selection processes mentioned in the episode (data accurate as of the date of publication).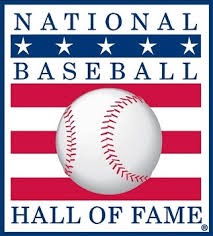 Baseball Hall of Fame
I. Electors
Only active and honorary members of the Baseball Writers' Association of America, who have been active baseball writers for at least ten years, are eligible to vote.
II. Candidates
Players must have been active at some time in the period beginning 15 years before and ending five years prior to election and must have played in at least 10 MLB seasons.
III. Method
A screening committee prepares a ballot listing in alphabetical order eligible candidates who (a) received a vote on a minimum of five percent of the ballots cast in the preceding election or (b) are eligible for the first time and are nominated by any two of the six members of the BBWAA Screening Committee. An elector may vote for no more than 10 candidates. No write-in votes are allowed.
Any candidate who receives votes on at least 75 percent of the ballots cast is elected to membership in the Hall of Fame. The voting results are released to the public.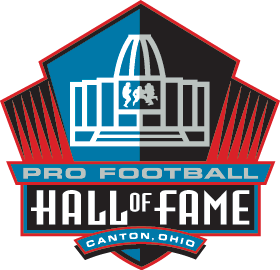 Pro Football Hall of Fame
I. Candidates
Candidates are enshrined as players, coaches and contributors. Players and coaches must be inactive for five consecutive seasons.
II. Selection Committee
Candidates are reviewed and voted on a a 46-person selection committee composed of one media representative from each NFL city (with two from New York given its two teams) and 13 at-large delegates consisting of national media figures. These members serve open-ended appointments. Also, one representative from the Pro Football Writers of America serves an alternating two-year term.
The overall selection committee is broken into two nine-member subcommittees. First, the Seniors Committee recommends older players who've yet to be enshrined at the advisement of two consultants who were peers of said players (these consultants are appointed by the Hall of Fame president and cannot actually vote). Second, a rotating five-member group of the nine-member Contributors Committee selects contributor finalists.
III. Selection Process
The Selection Committee is polled by mail three times each year to make a list of preliminary nominees. Included are first-time eligible candidates with strong enough credentials for a remote chance, any eligible candidates nominated by fans and modern-era nominees from previous year's final preliminary list who received a least four votes. Through three additional rounds of polling, this list is whittled down to 15 modern era candidates with three candidates from the Seniors and Contributors committees (which are alternated annually at a two to one ratio).
The Selection Committee meets in-person the week of the Super Bowl to hear presentations for the 18 finalists. The presentations are often given by the committee member from the NFL city where the nominee is most associated. The Senior and Contributor finalists are voted on first and must receive at least 80% of the votes for enshrinement.
The modern era finalists are then reduced by a vote from 15 to 10 then again from 10 to five. The final five are then voted individually where they must meet the same 80% threshold for enshrinement.
Ballots collected and counted by the firm Deloitte and Touche and no vote totals are announced, only the winners of the various reduction ballots are revealed to the selectors and the Hall of Fame representatives. The Hall stipulates that each new class be between four and eight members.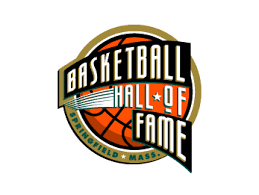 Basketball Hall of Fame
I. Candidates
A player must be fully retired for four seasons before being eligible for enshrinement. He may then be considered for enshrinement in the fifth year of retirement. Should a player come out of retirement for a short period of time, as defined by the Hall of Fame, his case and eligibility for enshrinement shall be reviewed on an individual basis.
II. Nomination Process
A nomination packet (nomination form, news clippings, magazine articles, etc.) is prepared for each candidate. All nominees with completed nomination materials are presented to the appropriate Screening Committee for review.
III. Screening Committees
The North American screening committee reviews and selects Finalists among North American players to be reviewed and voted upon for enshrinement by the Honors Committee. The committee consists of nine members who are not known to the public. To advance to the Honors Committee, an individual requires affirmative votes from at least seven members of the Screening Committee. The North American screening committee may put forth no more than 10 Finalists to the Honors Committee.
If a player does not receive a single affirmative vote for three consecutive years, that player's candidacy is suspended for five years after which time he may again start the process of being reviewed by a Screening Committee. Otherwise, there is no limitation on the number of years a person can be considered for enshrinement.
IV. Board of Trustees
After the vote of the Screening Committees, those candidates who are recommended to be put forth to the Honors Committee will first be reviewed by the Hall of Fame Board of Trustees. At this time, should it be determined by the Board of Trustees that an individual has damaged the integrity of the game of basketball, he or she shall be deemed not worthy of Enshrinement and removed from consideration.
V. Honors Committee
The purpose of the Honors Committee is to carefully review the record of each Finalist before casting a vote in favor of or against enshrining the player into the Hall of Fame. It consists of 24 members that include Hall of Famers, basketball executives, media members and other contributors to the game. These members are not known to the public.
A person needs a minimum of 18 votes from an Honors Committee to be Enshrined into the Hall of Fame. The voting results are not released to the public. If the Honors Committee has not elected a Finalist who has been put forth by the Screening Committee for five consecutive years, the player's candidacy will be suspended for five years and will not be considered during this time. Following this five-year period, the candidate will be eligible to be reactivated and reconsidered by the appropriate Screening Committee.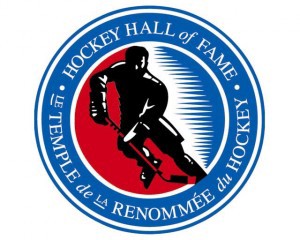 Hockey Hall of Fame
I. Candidates
Members are inducted as players, builders (coaches, general managers, commentators, owners, etc.) or on-ice officials. Players and officials must be inactive for three years prior, but there's no limit for builders. In a given year, a maximum of four players, two builders and one official can be inducted.
II. Selection Committee
Candidates are chosen by an 18-person selection committee consisting of hockey hall-of-famers, personnel and media with the caveat that at least one of them must be knowledgable of international hockey and one must know about amateur hockey. Members are appointed by the Hall of Fame board of directors to a three-year term with terms staggered so there are six newly-appointed or reappointed members each year.
III. Selection Process
Each committee member nominates one person in each category per year. Nominations are submitted to the Hall of Fame's chairman of the board each year by April 15 and the committee meets in June to cast secret ballots. Candidates require 75% of the vote for enshrinement. If the maximum of four players don't receive the required 75%, runoff votes will be held until there are four players in each class.